Traffic that does not result in conversion is meaningless and the same goes for conversions that don't lead to revenue.
In the first blog post that I wrote on 'how to make money blogging', I mentioned how important traffic is to make your good blog post a true success. And there are different ways to grow your traffic in due time that will eventually enhance your conversions and revenue.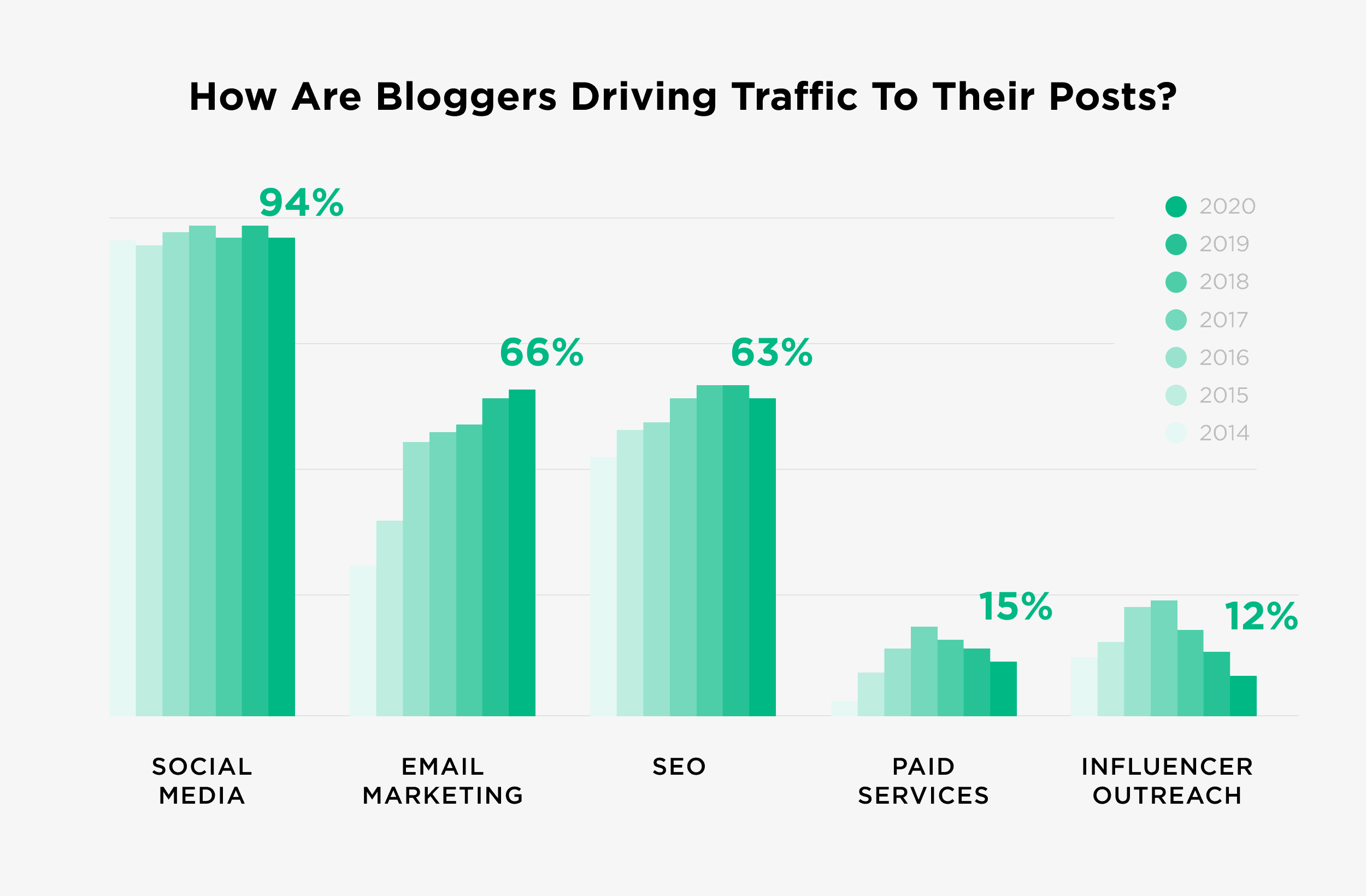 Bloggers are using different ways to drive traffic to their blogs. 94% are leveraging social media to get their target audience to read their blog post, and 66% of bloggers are also using email marketing, while a close 63% are also doing SEO.
Driving traffic from Social Media may be the most popular way. Still, after knowing how important traffic is for revenue, all channels must be utilized to get as much traffic as possible.
I have already written a detailed guide on email marketing that you guys must check out to understand how it works for traffic generation plus other benefits.
While writing on the history of blogging, it became evident that blogging is not dead, whereas my next blog post in which I speculated the future of blogging confirms that blogging is not over. It is evolving and growing stronger each passing day.
Going stronger means that the Blogosphere is growing with more blog sites being created and more individuals turning into full-time bloggers.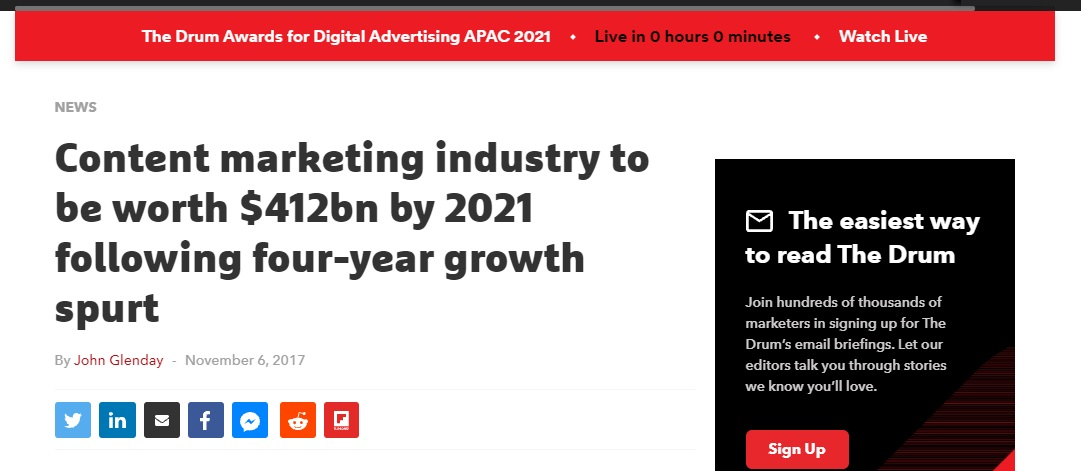 "This is set to power a total industry valuation of just $195.58bn in 2016 to $412.88bn by 2021, representing incremental growth of $217.3bn."
And they were right!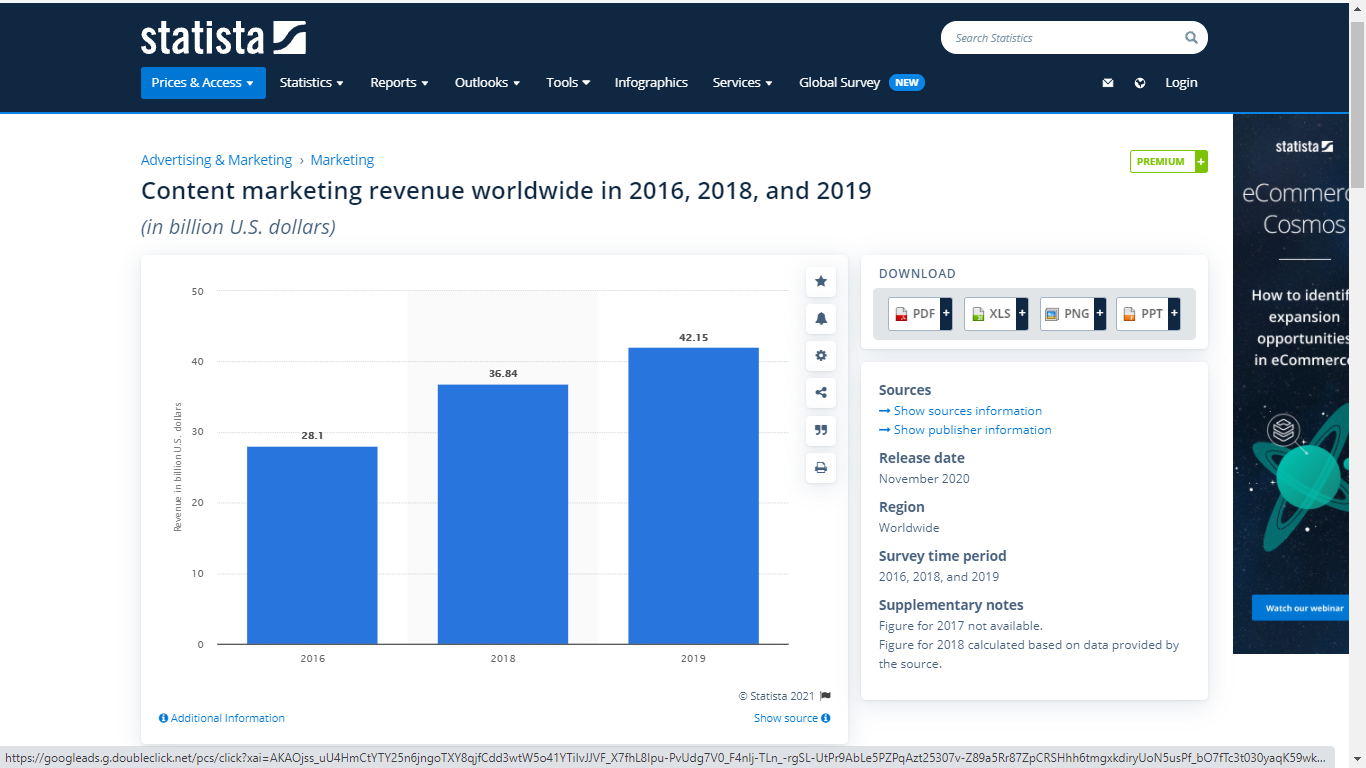 According to Statista, the content marketing revenue has constantly grown. And just in 3 years (2016-2019), it saw a rise from 28.1 Billion Dollars to 42.15 Billion.
Julia McCoy, the CEO at Express Writers (Named an industry thought leader by Forbes) on Mar 01 2019, in her Martech Advisor's guest blog post, claimed that the content marketing industry will cross 400 Billion by 2021.

And then very recently on October 6, 2021, from her very own second platform Content Hacker, Julia has again claimed: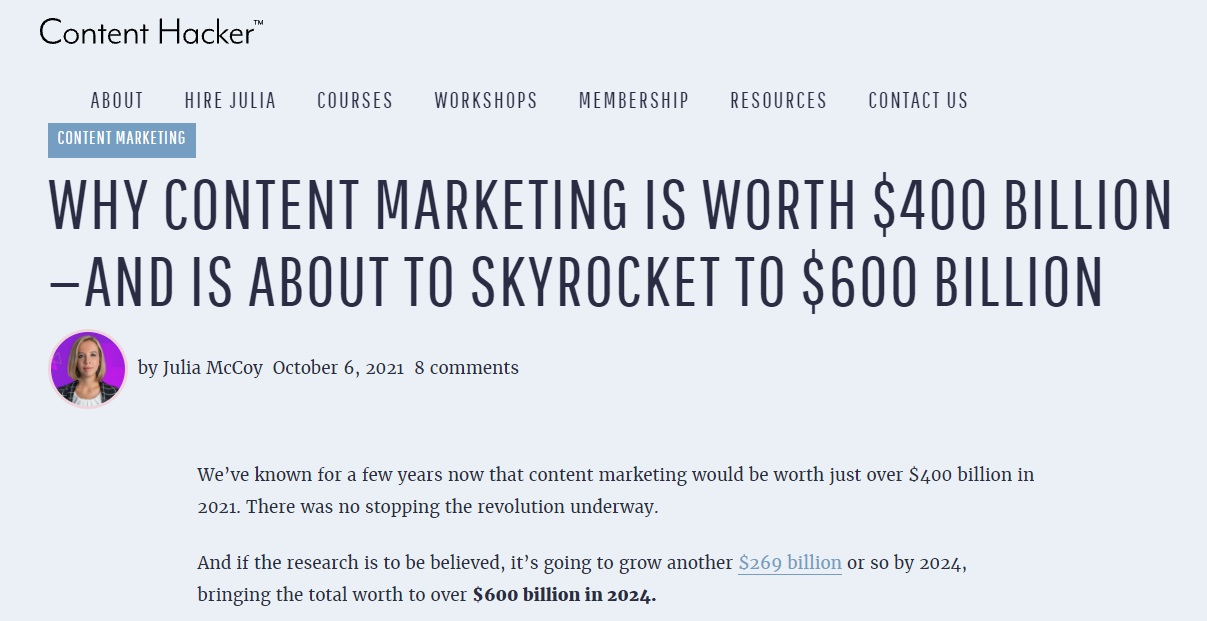 "We've known for a few years now that content marketing would be worth just over $400 billion in 2021. There was no stopping the revolution underway. And if the research is to be believed, it's going to grow another $269 billion or so by 2024, bringing the total worth to over $600 billion in 2024."
These predictions point towards one thing… The Competition Is Higher Than Ever! 
It means successful blogging requires the right and enough planning with preparation.
Some questions pop up in my mind now.
Who are these 32 Million bloggers?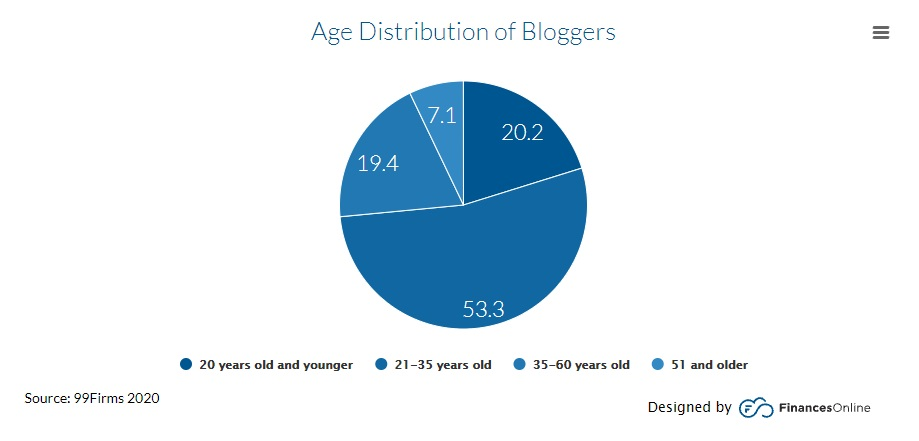 The majority, 53.3%, of the 32 Million bloggers writing blogs fall in the age range between 21 and 35 years. 20.2% are aged 20 or younger. 19.4% are aged between 35 to 60 years, while 7.1% are aged 60 plus.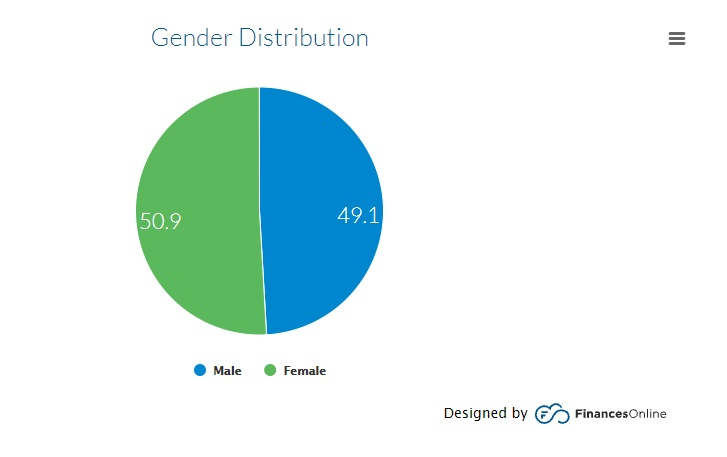 And from all these, 50.9% are women, and 49.1% are men.
How many of them are making money?
The average base pay for a blogger is $52K per year. However, many bloggers are making a lot more.
When they start writing, many blog owners earn a modest $200 to $2,500 a month in their first year. At the same time, the established and successful blog owners are making anywhere between $3500 to $15,000 monthly. And the top ones earn a seven-figure income thanks to their loyal readers, who grew in number over several years.
It includes half- or full-time bloggers employed by companies—freelancers who offer blogging as a service and independent blog site owners.
However, only 31%, which is 9.9 Million out of those 32 million, are making any money at all. 
Grant Sabatier the Creator of Millennial Money Author of Financial Freedom (International Bestseller Published in 8 languages) says:
"In years 2 and beyond, after you've built traffic and subscribers, you can increase revenue to $100,000+. Many of the full-time bloggers that I know are able to make over $200,000 per year and work about 10-30 hours per week. And while it's a smaller group, I also know bloggers who make millions every year and work less than 10 hours a week"
Thanks to Grant, I now know where I want to be. Make millions every year and work less than 10 hours a week… that's my goal!
So guys, according to Grant, if we play our cards right, we can realistically make $25,000-$50,000 in our first year of blogging, $100,000+ in our second year, $250,000+ in the third year, and $500,000+ in the fourth year.
Next Question – How are they making this much money?
The marvellous thing about Grant is that he believes in being transparent about his blog.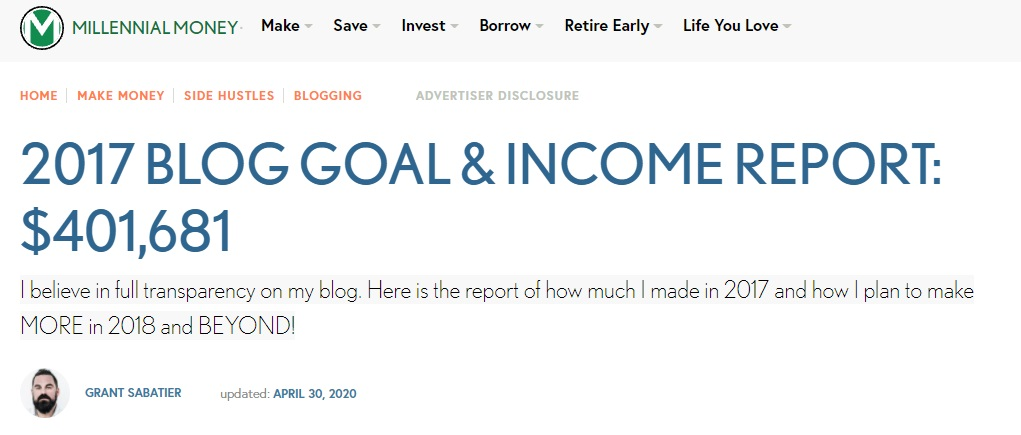 He published a report explaining how he managed to make $401,681 in 2017 and then more in 2018 and beyond. According to him:
More than 1.5 million people from around the world visited his website, and that traffic helped him achieve seven blog goals out of the ten that he had set himself for 2017.
Ok…. before I dig deep… I now know that it was the considerable traffic that helped him make that much.
But how? Let's find out!
2017 Blog Income Report Breakdown
In his report, Grant shares a breakdown of his 2017 earnings of $401,681. I am going to read it and note down the key pointers for you here:
No Shortcuts
Grant is super clear about certain things. Hard and smart work is a must to achieve the level where we make millions every year and work less than 10 hours. Smart work means planning, thinking ahead, and building a strategy.
Even when you start making money from AdSense or Amazon affiliates, you must continue two things religiously.
1) Creating fresh content for your website
2) Driving more traffic to your website
His tip is that we should see your blog not only as a blog but as a platform to make money blogging in multiple ways and create several income streams.
$17,800- Direct Advertisers & Sponsored Content 
Grant avoided super random or crappy products. He always said no to them, and occasionally a known brand did reach out to him with an excellent offer that helped him save and earn more money. He sold around five sponsored posts in 2017.
We must aim to sell sponsored posts while keeping sure they make sense. And brands will reach out to us wanting to buy a display ad placement that we must only sell if our brands align with it and the price is worthy.
$92,900 – Consulting & Brand Partnerships
He managed to sign his first direct brand partnership in late 2017.
In that year from his website, he made fourteen clients whom he provided SEO consultancy; and four of them proved to be very profitable.
The same year he got the chance to help 4 of the top 20 finance bloggers (in the world) with their SEO issues. And soon Grant got hired by two finance companies as a consultant, which took very little of his time and, according to him, was a lot of fun.
$127,400 – Display Ads & Affiliates
His monthly affiliate revenue fluctuated a lot that year. However, he aimed to be more consistent and make it grow the following year. Grant worked to scale some of his affiliate relationships that went well with his company Millennial Money.
He has even compiled a list of most of the affiliates he worked with on his best money tools page.
He ran ads through the AdThrive network and worked with MyFinance. Both, he says, have solid payouts per pageview. However, to make the reading experience cleaner, he even scaled them back a little bit.
It reminds me again how important User Experience is for blogging success as probably that is the only thing that would keep your readers engaged. 
Revenue has to be secondary. Audience experience and satisfaction remain the primary factor. Grant says:
"Display ads are nice when they are contextually relevant, but they can get really random and clutter up the experience."
Here is some expert advice from Grant himself.
"If you run a display ad network on your website, it can undercut your affiliate revenue since most affiliate commissions are based on last-click attribution, not first-click. So, for example, if someone clicks on your affiliate link, but then comes back to your website and gets served a re-marketing display ad from your affiliate and they click on it, you might not get the affiliate commission (since they clicked on a re-marketing ad for the brand last!)."
$163,581 – He Earned From Everything Else!
Contractually he is not allowed to disclose how much money specific projects paid him; hence he added it all together.
This basket of blog income included the following:
Signed a contract for his book.
Public Speaking
Private Coaching
Selling Courses
Freelance Writing
The following year, he planned to do more public speaking, launch a couple of more courses, and coach some more clients.
Next year, he aimed to earn $500,000, which he believed was achievable as the new courses he was about to introduce would do well and his traffic would continue to grow.
Here are the goals he had set for himself for 2017.
Backlinks
He aimed to get 100 new backlinks each month and get at least 100 shares per post. However, he managed to get 30 new backlinks per month and 60 shares a post. Surprisingly, he didn't set a backlinking or post-sharing goal for 2018.
I always tell everyone in my team to aim for the stars. Probably that is exactly what he did. And those 30 new backlinks per month and 60 shares of each post were probably the clouds he landed in.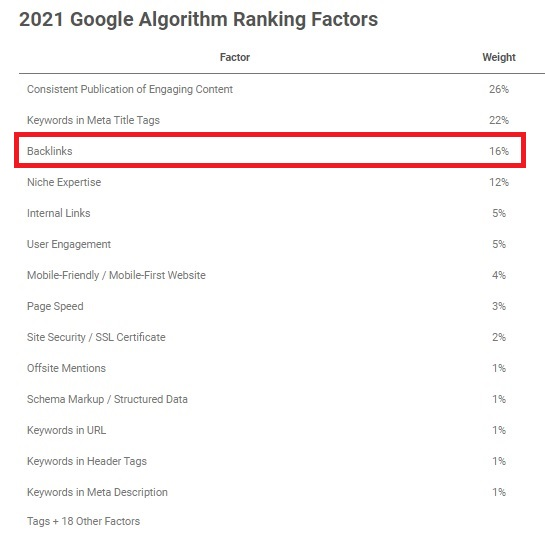 Backlinks are Google's third most important ranking factor. And he admits that 100 backlinks a month was an extremely crazy goal to start with.
His approach to aim high and miss was better than if he had aimed low and hit. It is essential to set goals in life. However, I think it is even more necessary to set goals that appear just acheivable.
Not 100, but he believes each post got 50 to 60 shares. Some posts, like the $50 a day early retirement strategy, got shared over 500 times. 
For 2018 instead of making goals and a strategy for backlinks or shares, he decided to focus mainly on creating quality content.
Subscribers
Here he had set his goal to get 100 new subscribers each week.
Note: If you ever wish to see your website traffic grow, you must aim for subscribers. The best way to get traffic is from social media. The second way is through email marketing, for which we require email addresses of our target audiences which we collect over time as more and more people subscribe.
Grant managed to get 400-500 new subscribers per week instead of 100. His goal for 2018 was 1000+ subscribers every week.
In 2017, he grew his email list by 24,600 people, thanks to media exposure and organic traffic. However, he believes that he could have done better if he offered a little more value to visitors for subscribing.
Here, I would say that [landing pages] and their content play a significant role in converting traffic.
Moreover, he aimed towards improving his [welcoming sequence], which is the initial engagement you create with your new subscriber.
We receive the first series of emails after subscribing to a website, product, or service.
Grant mentions using Constant Contact for email marketing. He also says the need to create dedicated resources for subscribers, such as great landing pages that would optimize conversions.]
So, for 2018 his biggest goal became growing his email list. And he aimed to do that by creating great content, publishing 3 to 5 times a week, and increasing his writing for a brand like CNBC.
Course
Grant aimed to launch a Millennial Money course, which he did.
The course consisted of 44 videos that he launched in June 2017. That course became a hit, and in less than two months, Grant was on his way to creating Version 2.0 of the same class.
Students from all over the world went through his course and provided feedback.
Note: Grant advises not to launch a course if you plan to travel anytime (in a week or so) soon.
Television | Media Appearance
He wanted to be on TV at least once. He managed to do it five times that year. In 2018, he aimed to be on TV as much as he could. He got a chance to make his first appearance on WGN News in Chicago. Then, ABC Nightline, with 1.5 million viewership, also interviewed him in New York.
The way I see it, these media appearances must have given Grant a significant boost in traffic.
And now it is more clear how these millionaire bloggers are making so much money. Pretty much the same 10 ways that can make you money blogging from day one.
Ways are somewhat the same. However, you can be making $1000 a year or $100,000 a year, depending on the traffic you get.
More traffic means more opportunities to convert.
So the right mix of great content and traffic equals blogging success.
Moving ahead…
What are the 70 million new posts (every month) about?
According to Tech Jury's blogging statistics, approximately 7.5 million posts are created every day for the 77% of the internet users that read blogs.
Bloggers are using the following structure formats for their content: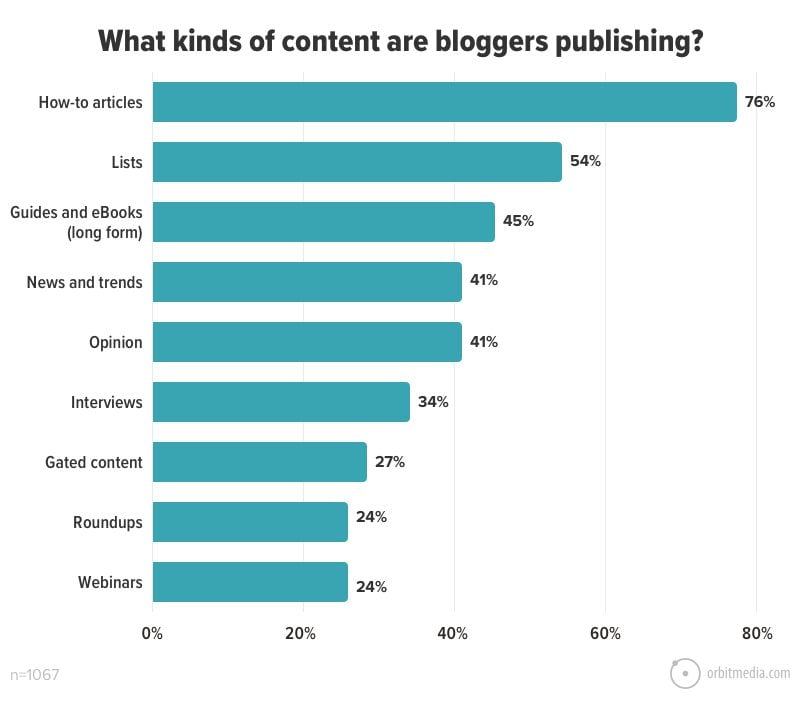 How-to articles at 76%
Lists at 54%
Guides & eBooks at 45%
News & Trends at 41%
Opinion-based content at 41%
Interviews at 34%
Gated content at 27%
Roundups at 24%
Webinars at 24%
Let's analyse to see what each popular format is and how they work.
How-to Articles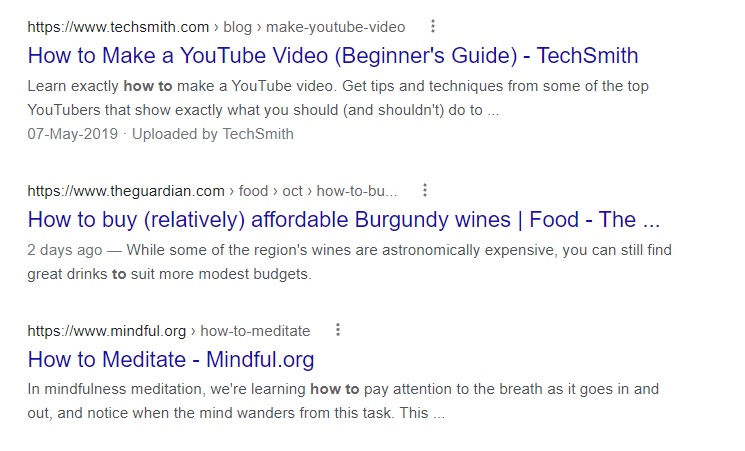 A how-to post is the perfect blog post that you can write to prove yourself as a subject matter expert.
They are fun, educational and not very difficult to create as long as the writer knows what they are talking about and has prior knowledge of the subject.
Plus, these how-to posts are great for engaging with your audience while educating them.
Lists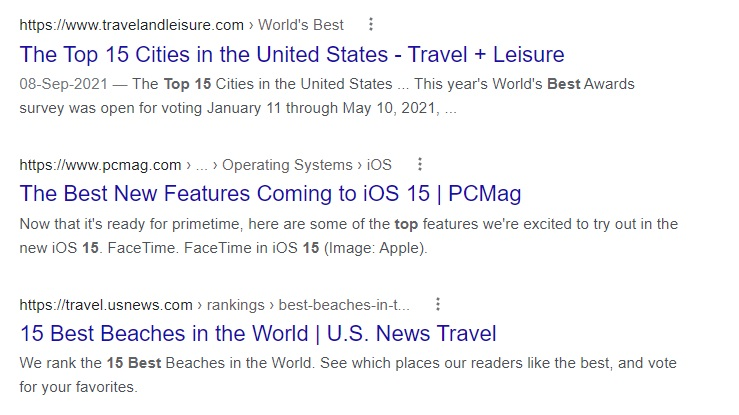 We all love the 'Top Ten' and '15 Best' type topics and blog content.
Lists are considered good blog posts because the information given in this format is concise and easy to go through, making them easier to absorb.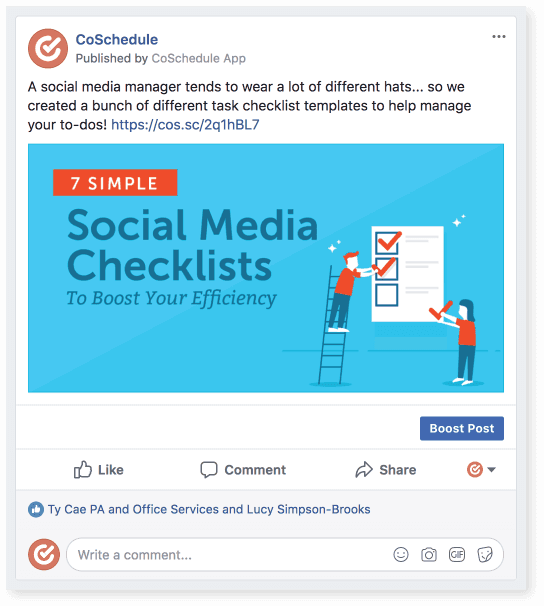 Plus, they are the perfect post and blog topics for social sharing.
Guides & eBooks
We were all beginners in our field or niche at some point in our lives. And this is the reason beginner, fundamental, and how-to guides have better chances of getting you more readers.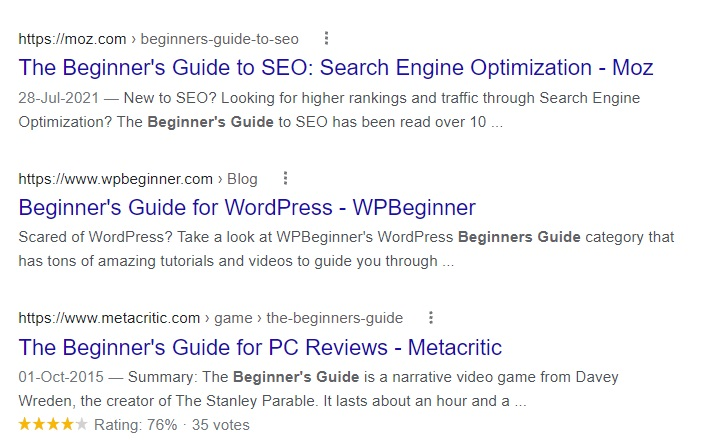 Just make sure your guide is more detailed and comprehensive compared to what other blogs offer in your niche. While putting all the relevant content, add relevant images to engage your readers' attention better.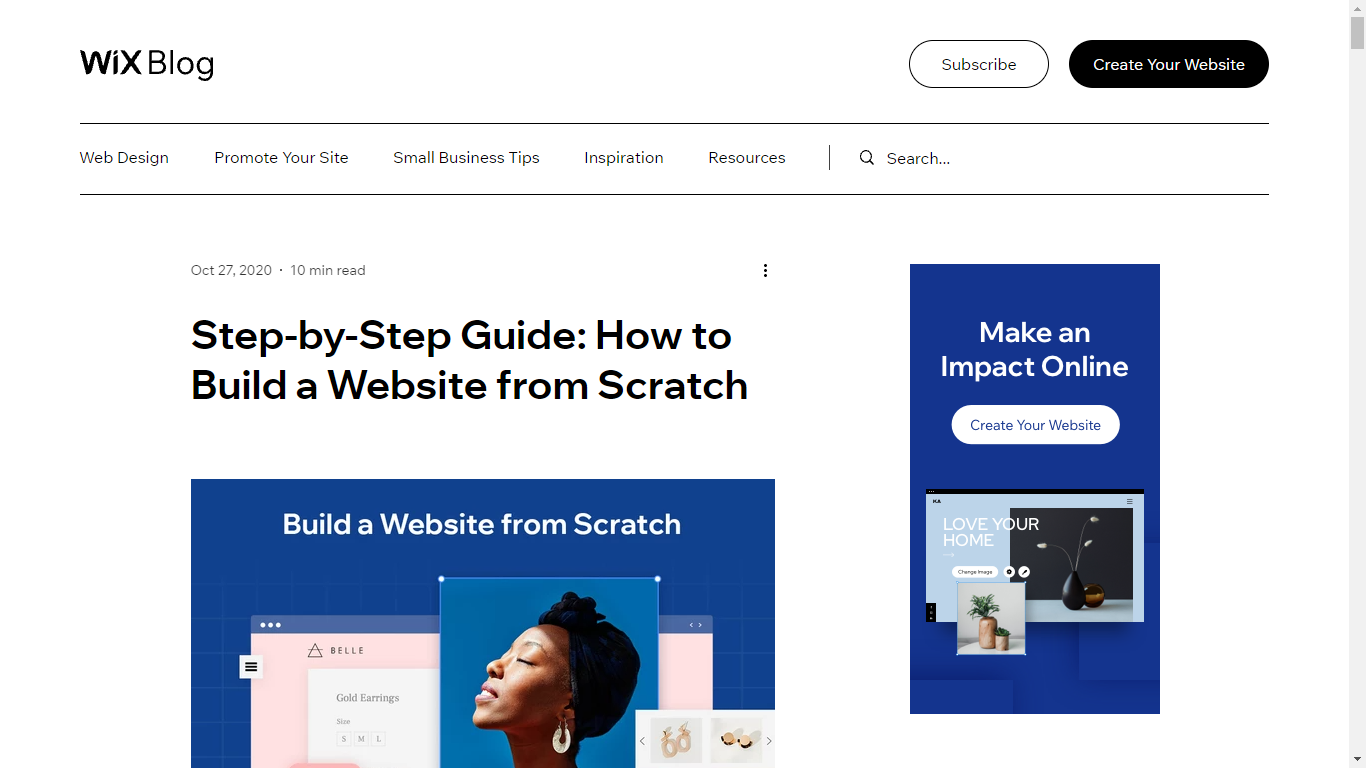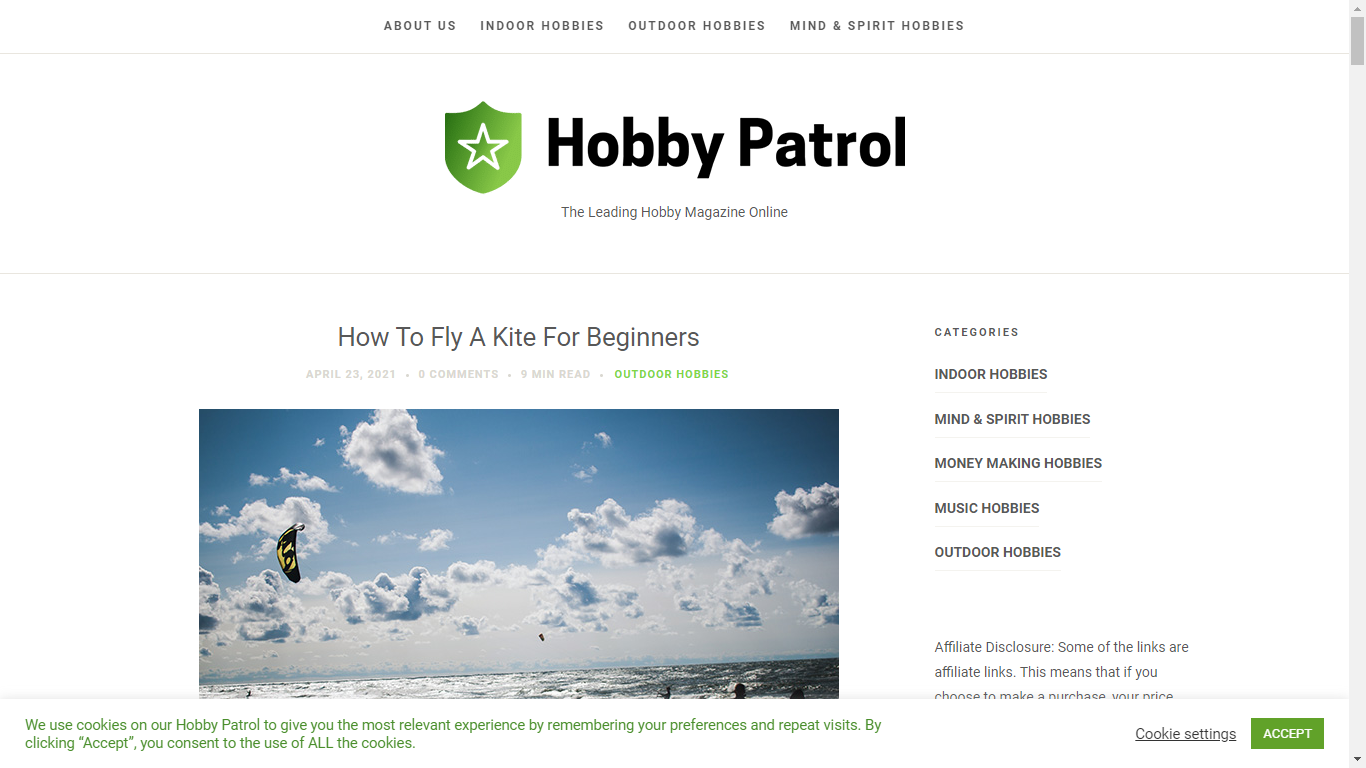 You can write beginner or how-to guides on technical subjects such as teaching people how to design and develop a website from scratch, or it can be on something as simple as teaching your audiences kite flying.
Write an eBook to cover your guide topic in more depth and detail. You can sell the eBook or have it available for free download as a lead magnet to grow your emailing list.
News & Trends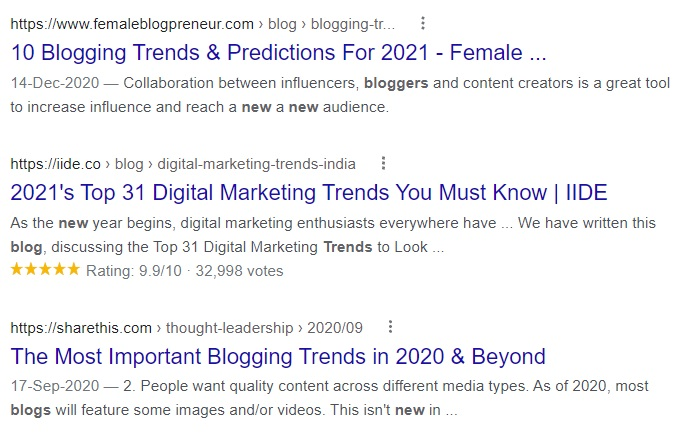 I love to stay updated with the current trends and the latest of everything that happens in my industry. And for that, I have subscribed to a lot of reputable and authoritative websites in my niche. Plus, I have acquired paid subscriptions to significant news platforms and business magazines.
I check them every morning to know where the Digital Business world currently stands and where it is headed.
This new information from multiple valid sources can be compiled into a blog now and then.
You can even curate content by putting together some of the best information from various sources to form a blog post, with your views and perception as required added value.
I will be doing that a lot in the near future.
Opinion-based content
Adding opinions to your new blog content can make your blog more convincing and stand out from the crowd. Express your opinion, but make sure to base it on first-hand, factual, or well-researched information.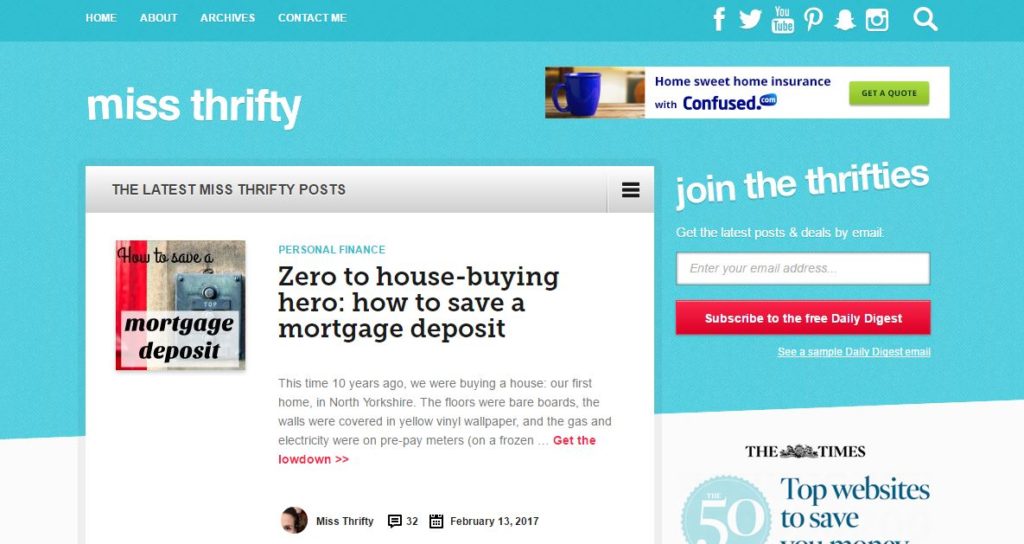 Give insights into current events and educate your reader without being dogmatic. Genuine opinion posts are prepared with extreme care and attention to detail.
Opinion writers tie solid logic, sharp insight, and their guts all together to deliver thought-provoking perspectives that can challenge old beliefs. Anything less is a dime-a-dozen!
Interviews
An interview of somebody famous in your niche can help to get your readers interested. You can discuss important events or insights relevant to your industry and also take some expert advice.
As long as you can keep your audience interested in the questions and answers, it can be a win-win for all.
Gated content
Gated content, also referred to as locked content, is content that viewers can only access after providing specific information such as name, email, company, designation, etc.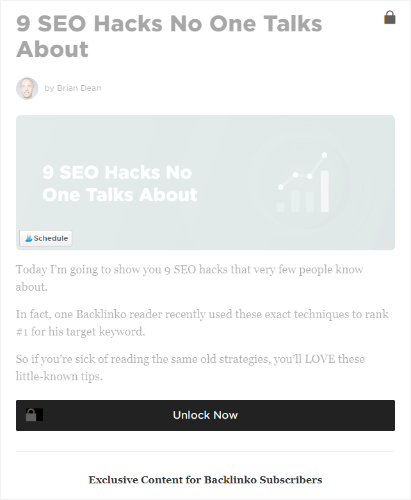 This content must be unique and valuable enough for a reader to let go of their contact details and not feel sorry.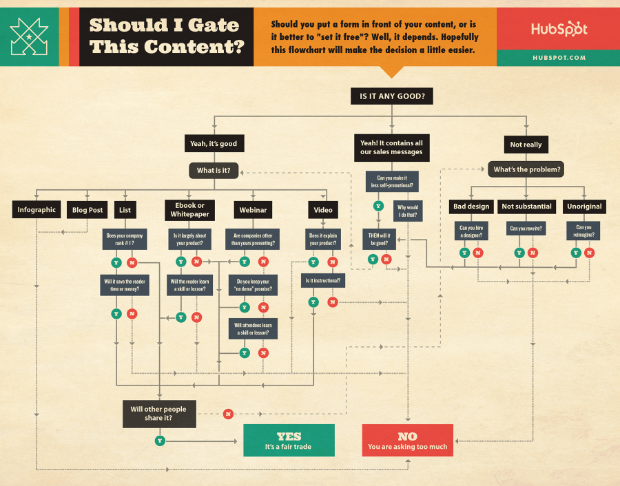 The primary purpose of gated content is to generate leads that (with some proper marketing) can be later turned into prospects and customers.
"We've seen amazing results from content locking, including one site that got 11,000 new subscribers in a month with a simple content upgrade." – Optin Monster
On the other hand, Ungated content is the regular content that we read without providing anything at all. It is mainly created to boost traffic, provide information, enhance engagement and build trust with your audience.
Both types of content play important roles and need to be combined for best results in content marketing.
Expert Roundups
Unlike an interview where you ask one expert several questions, you ask several experts one specific question in a round-up post.
However, you need to ensure that each participant has some authority in your field along with something to share with your readers.
You can find out what your readers are looking to find out and then reach out to experts for the answer. Compile their response into a blog post to create an extremely memorable and shareable blog post.
Make it easy for your readers to share your content by including social sharing icons on all your posts. And then, it would just take one click to share your post once it appears on your readers' timeline.
To make sure you do the expert roundup right, here are some tips in bullet points.
Do Proper Research: Make sure you question the right and actual experts in concern.
Ask a Specific Question: Be precise. Do not ask an open-ended question. Instead of asking the experts to share 'The Best Backpacking Tips' ask for 'Share 3 Best Tips for Backpacking' or 'Share 3 Best Tips for Backpacking Alone' or 'Share 3 Best Tips for Backpacking with friends'
Be Crystal Clear With Your Question: Make sure the question you ask is clearly understood, and there is no second way to interpret your question.
Make Sure To Provide A Deadline: You don't have to show urgency but give them a deadline to let them know when you need it.
Mention Your Expectations: Let them know how long an answer you are looking for. Or what concerns people have. Save everyone's time by being clear about what you expect.
 
Webinars
A lecture, seminar, video presentation, or workshop delivered over the internet is a webinar. They are the new best thing in marketing to generate day to day qualified leads and a unique way to engage with your audience.
You can host a webinar on any topic relevant that you can cover within your niche; make sure that it is informative and offers value to your audience.
There came a time when they were thought to be dead but in 2020, brands started leveraging virtual events more than ever. According to stats, 67% of marketers in 2020 started increasing their investment in webinars, saying they were cost-effective and helped lower their cost per lead.
The global webinar market is expected to increase by 253 million from 2015 and will reach 800 million by 2023.
Format Popularity Vs. Format Results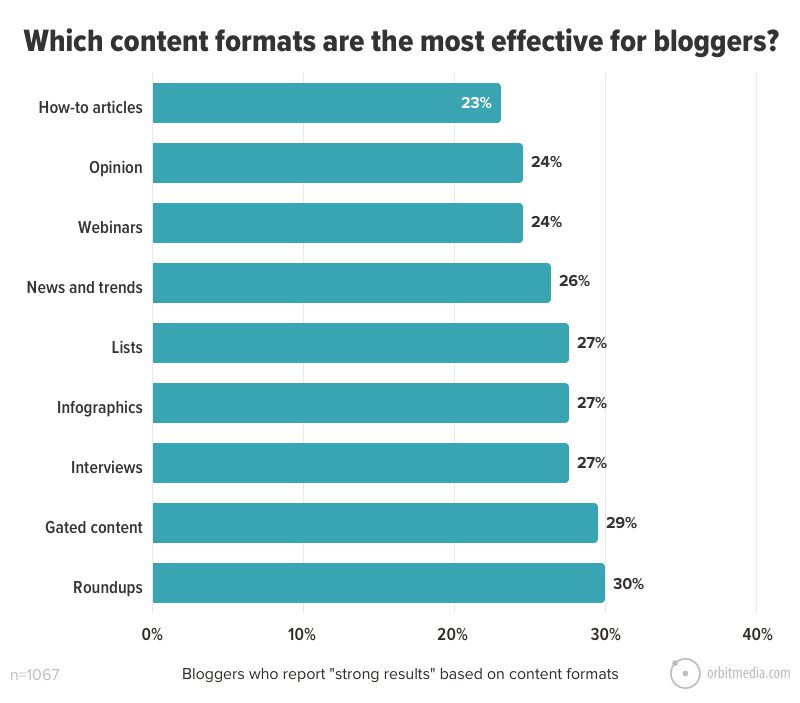 Popularity does not equal results. That's what the stats say!
"The most popular format, how-to articles, is the least likely to correlate with success.
The least popular format, round-ups, is the most likely to correlate with success."
And I see why…
Popular formats are comparatively easy, and that is the reason they are popular and used by many.
I am not saying that How-to-articles are easy to write. I am just saying that writing a well researched and detailed how-to-article is easy for me compared to having somebody like Neil Patel, Brian Deen or even Grant Sabatier give me an interview or a reply to my roundup post email, especially in such an early stage of my blogging career.
As far as writing a how-to article is concerned, I can do it on my own using a laptop and the internet, but for the other two things (the interview and the roundup), I will require Neil, Brian or Grant to do their share.
Marketers use gated Content, as mentioned before, for lead generation. The fact is that 80% of B2B content marketing assets are gated. The reason behind hiding content is that it is based on a specific subject and created for a particular set of audience or segments: It is not meant for high traffic or to build brand awareness or visibility. Some examples of gated content include:
White Papers
"A whitepaper is a persuasive, authoritative, in-depth report on a specific topic that presents a problem and provides a solution." – HubSpot 

In most cases, they are long-form pieces containing information that is valuable and of interest to a specific audience.
You can provide more in-depth information in a white paper than you can in your blog post.
eBooks
eBooks are also topic-specific, however, they offer less information compared to white papers.
In the buyer's journey, they are used mostly in the awareness and consideration stage.
Templates
"A template is a form, mold, or pattern used as a guide to making something. A document in which the standard opening and closing parts are already filled in is a template that you can copy and then fill in the variable parts." – TechTarget
They are considered to be tactical and actionable pieces of content because their perceived value is much higher than eBooks or White Paper; hence they are considered more effective to drive conversions.
They work best in the consideration and the decision stage of the buyer's journey.
Webinars
Above, I have already discussed the scope of webinars in terms of revenue. Moreover, topic-specific webinars are a great gated offer. Like templates, they also have a high perceived value and work great to drive conversions and help you generate more leads.
Ok… so by now, we know who the 32 million bloggers are; how many of the bloggers are making money and how these bloggers are making money. Now…
Who are these 409 million readers?
In its Blogging Statistics published on January 6, 2021, Optin Monster states that around 409 million people are viewing each month 20 billion pages. And many of those readers are actively engaging with those blogs.
"77% of internet users read blogs. 77 million new blog comments are generated by readers each month." – Optin Monster
Even though 43% of people admit to skimming through blog articles, they have rated them as the 5th most trustworthy source for gathering online information.
How much do they read blogs?
According to 99 Firms:

"60% of internet users are regularly reading blogs. 39% of them do so 1-3 times a week, 10% 4-6 times a week, and 11% are reading blogs every day." – 99Firms
40% of Internet Users Dont Read Blogs At All!
"It's no stretch to say that blogs weren't always taken very seriously. In fact, 40% of people don't read blogs even today. However, 60% of people engage with blogs in some way. Of those, 39% are reading blogs up to three times a week, 10% do so 4-6 times a week, while 11% read blogs on a daily basis." – HubSpot/99Firms
I started reading blogs (even before knowing what blogs were) right about when I started taking professional life seriously back in 2008-9. I educated myself on everything that I know today through blogs and the internet, including Youtube websites.
I still do that, and I am not the only one.
In another survey (of 300 people) by HubSpot, instead of asking "Do you read blogs?" or "How often do you read blogs?" the question this time was "Why do you most commonly read blog posts?"
According to those people, the most common reason for them to consume blog content was to:
Learn how to do something new
Be entertained
Learn more about products or brands
Learn about news and trends in my job industry
To gain subscribers, you will continuously have to provide helpful information that is valuable to your reader.
"Create blog content that fulfils your reader's needs while still subtly spreading brand awareness." – HubSpot
And brand awareness should remain the byproduct of fulfilling your reader's needs.
Creating A Great Blog Post That Fulfills Reader Needs
In other words, create content or write a blog post that that blog readers love reading.
Blogging does work; there are no second thoughts to it. Even 57% of marketers have accepted gaining customers specifically from blogging, while 53% term blogging as their top content marketing priority.
If marketers and big brands can gain from blogging, then why not bloggers?
Instead of thinking about new blog post ideas, it is better to see what is already working and showing results.
After going through several stats, I have compiled a small list of tips to help my readers maximize traffic, conversions and revenue.
HEADLINES & CONTENT FORMAT | For Traffic
Use Keywords & Phrases
Keywords play a significant role in SEO, and high search engine rankings result in increased website traffic. You need to include keywords or key three or four-word phrases that people search for on google.
Example: If the keyword is 'Websites' then the key phrase could be 'Best Websites for Restaurants'
These phrases are called long-tail keywords.
Learn more about  long-tail-keywords-vs-short-tail-keywords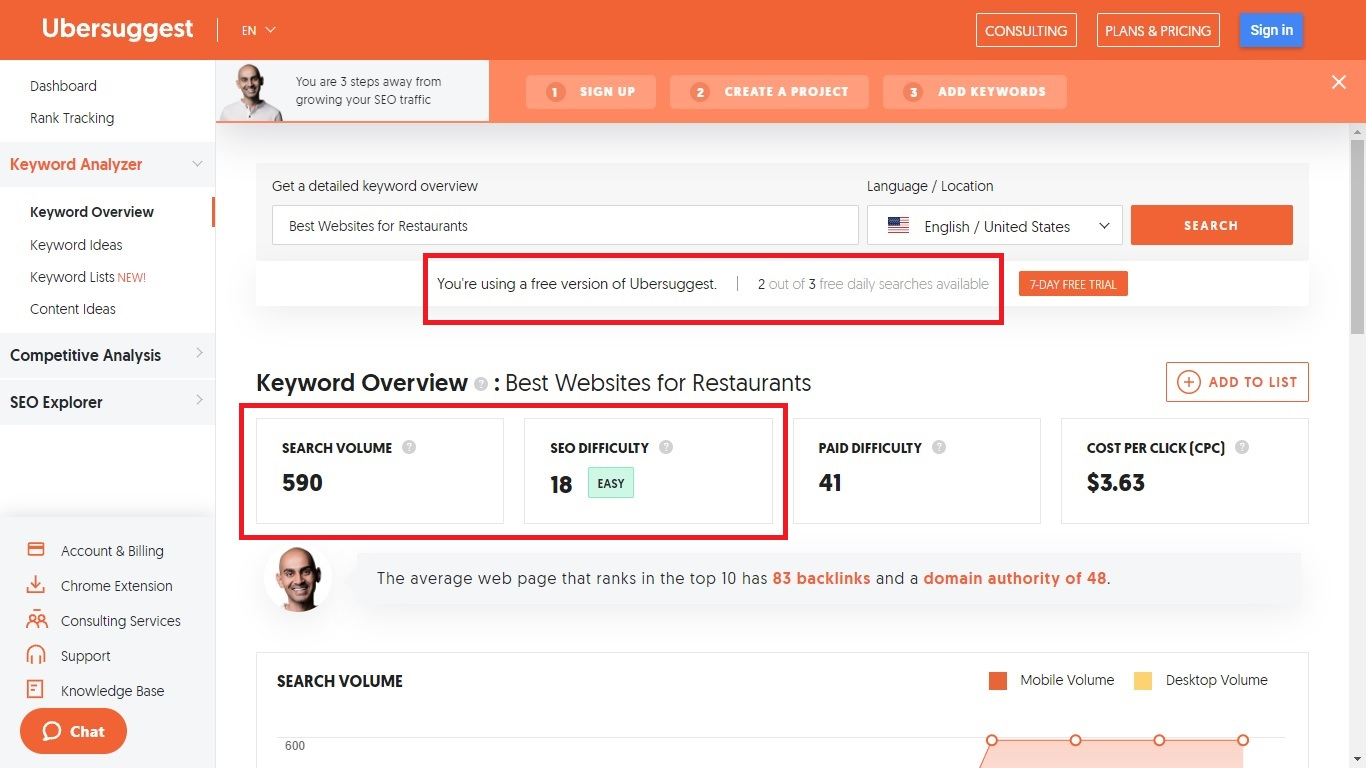 For keyword research, you can use a tool like UberSuggest to find keywords and key phrases. The free version allows 3 free daily searches which are good for the beginner stage.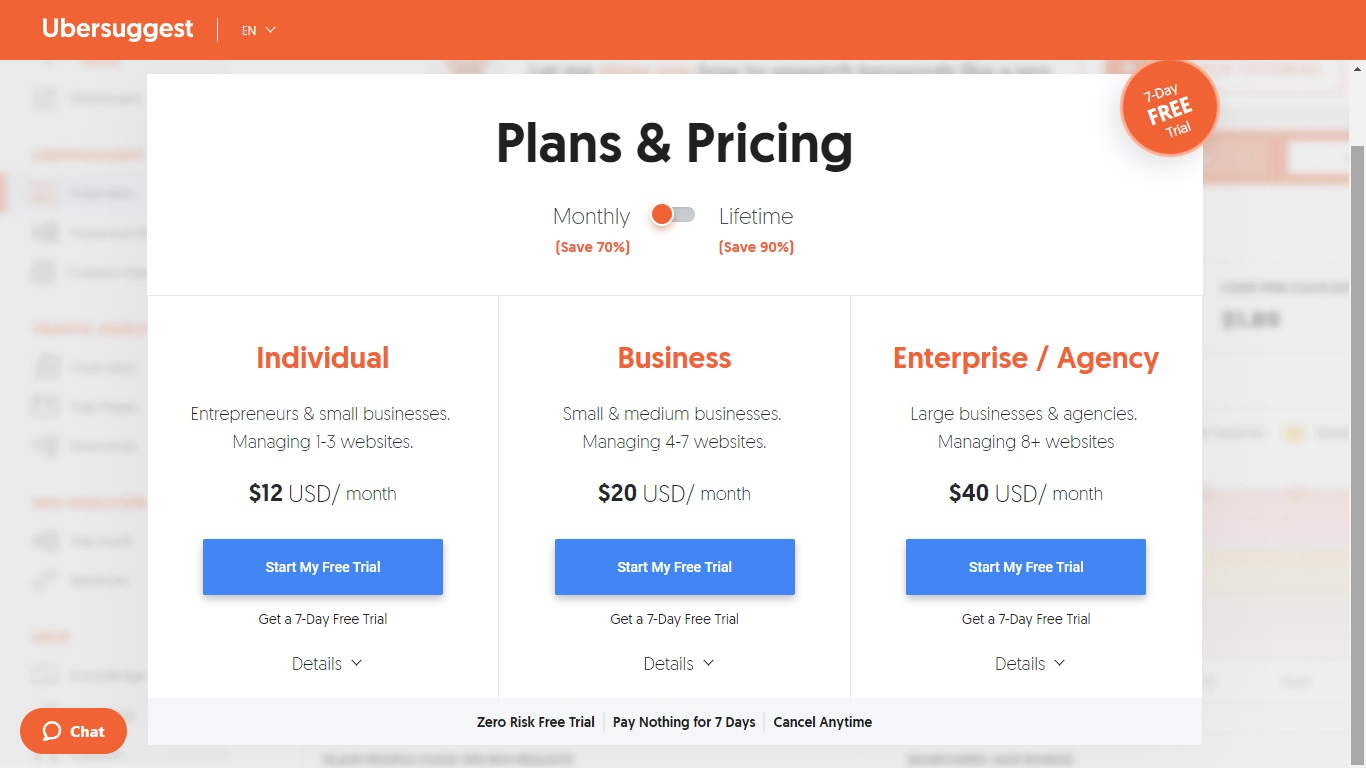 If you want, you can purchase the individual plan for as low as USD 12 per month or check out other free keyword research tools that can boost your SEO.
Once you have found the keywords that you will use, make sure to include them throughout your content. You can include them in your header tags and your image titles as well.
Just don't overdo it!
Overdoing may result in an adverse effect, so you need to make sure that your keywords or phrases fit into your sentences naturally.
Title / Headline Size
Create a great headline that would get more clicks by using titles with 6-13 words. They are found to attract the highest and most regular traffic. Stats tell that a headline of 6-8 words can increase your CTR (click-through rate) by 21%.
Plus, if you use a hyphen or colon, that can further increase your chances of getting more clicks by 9%.
List Based Blog Posts
No matter your niche, list posts will allow you to create content faster and get tons of traffic to your website.
Make sure to include more list-based articles in your schedule, as almost one-third of 36% of readers prefer list-based headlines. 
How-to Guides & Headlines
Use a "how-to" headline to create tutorials or comprehensive guides, considering that many readers turn to blogs to gain knowledge and learn about new things. 77% of the bloggers are already doing it.
A well researched and a detailed long-form blog post can win you quality backlinks without ever having to ask for them, and probably that's why it is the third most popular headline preference of bloggers at around 17%.
Headlines with a Question Mark
Titles that contain questions are more intriguing and attract 23% more shares and eventually result in better click-through rates.
Writing headlines that attract attention by giving proper time to it is crucial; because a good post title can get you shares from people who haven't read it yet.
"59% of people will share an article without reading it first, or ever." – Optin Monster
Sub-Topics:
Break down your long-form blog content into several smaller topics; that is clear to see and prominent to catch the reader's eye easily while they scroll through your page. The reason is that 43% of people have already admitted to skimming blog posts; hence your message and key points should be visible.
You must not ignore other popular blogging formats include webinars, roundups, interviews, and gated content considering they have proved to deliver strong results.
SOCIAL MEDIA | For Traffic
Many people see social media as platforms to connect with their friends and family to have sometimes a personal and meaningful conversation.
However, social media is more than that.
At 94%, it is the most preferred way for bloggers and marketers to get traffic to their websites. The vast majority, around 87% of bloggers, give credit to social media for helping them boost their exposure; and 69% are also using social share buttons for easy sharing. 
Facebook
94% of marketers are using Facebook, and 67% of them rate Facebook as their most important social media platform. This alone is a good enough reason to start leveraging social media to gain more traffic. You can do this by joining or building communities such as Facebook pages and groups to add people that fall in your target audience or even fellow bloggers or subject matter experts to connect and interact with them easily.
Use images as Facebook content just like 80% of the marketers out there; you can create images using free tools like canva. Plus, you can automate your social media using these free or low-cost social media automation tools.
LinkedIn
It is considered the most effective social media site for sharing content and winning audience engagement. Linkedin offers a high-quality
The high-quality, brand-safe environment makes Linkedin a great place for professionals. The content and information shared on LinkedIn are seen as trustworthy because true professionals share it. LinkedIn was named the most trusted social platform in Business Insider's Digital Trust report.
I have picked platforms such as Quora, Reddit, Facebook, Instagram, Linkedin, Twitter, Medium and Tumblr for the Blogging Box, considering my target audience demographics.
Depending on your niche and audience, you can check out this list of your brand's top 25 social media sites.
Images & Visuals – For Conversions
Great images and visuals result in engagement, and engagement in most cases, result in conversions.
32% of marketers have declared visual images as the most important content type for their businesses, and 16.9% of marketers have claimed to spend more than 30% of their marketing budgets on visual content creation.
Images
Use 10+ images
Make sure to use multiple relevant images for your article instead of just one featured image; because pieces that have pictures (amazingly) get 94% more views than articles that don't.
"90% of bloggers include images in their posts. Facts about blogging reveal 39% of bloggers adding 10+ images reported good results." – Orbit Media / 99FIRMS
Use Real Pictures
Try using photos of real people instead of stock images, as real pictures are reported to get 35% more conversions.
Use Infographics
All you need is one infographic post to go viral to boost your traffic along with your SEO. Plus, they are a great way to get more social media shares and backlinks.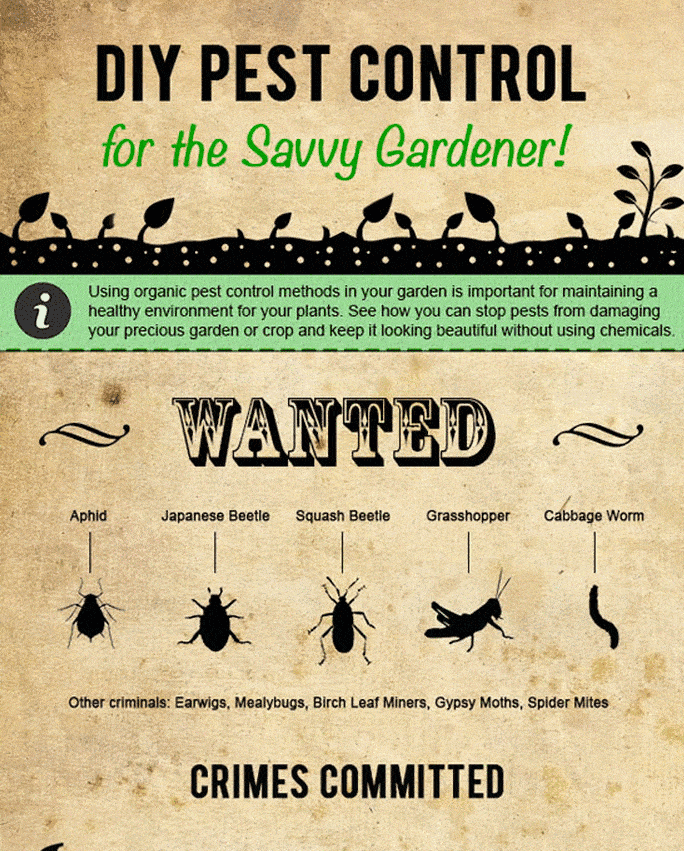 According to a case study by Backlinko, Mike Bonadio, who runs a digital agency in New York, had a client running a pest control business ask him to improve his SEO. Instead of creating traditional content, Mike made the above-shown infographic.


The infographic generated over 4,000 social shares with a massive bunch of backlinks from 28 unique domains. Now, how cool is that? I say Super Cool!
"I'm going to let you in on a secret: the majority of the infographics that go viral on social media networks have three elements in common: a consistent method, a unique story, and trusted statistical data." – Neil Patel
Next are…
Videos
The want for video content increases, considering that it has 50 times more chances of driving organic search traffic than plain text. As of now, 9% of bloggers have started including videos in their regular blog posts.
Explanatory Product Videos
It is also important to note that 43% of consumers now want video content from marketers. And even marketers love videos because they work great in providing initial awareness to prospects about a particular product or service.
94 % of marketers have confirmed that video content helped increase their user understanding of products and services.
Live Streaming
Live videos or streaming is even more effective, and according to Facebook, live videos, on average, get six times more interactions than regular videos. 
Video content is now seen as a good return on investment because of its many other uses, and
Some of the video content uses include:  
Shot or animated videos are used to create and share brand stories, and they work great.
Webinars are used for interacting directly with your potential customers.
Marketers now even use videos to record and send quick messages to follow up on purchases or inquiries, enhancing the customer experience.
SEO practitioners recognizing the importance of video content are also using videos to improve rankings.
Earthlings Love Videos
According to Youtube, in 2017, people were watching more than a billion hours of YouTube videos daily.
At the beginning of 2020, Twitter termed videos as the fastest-growing advertising tool that could get people to take action. There were over 2 billion video views on Twitter each day, and it was noted that tweets containing videos got 10x more audience engagement.
According to Digiday, Facebook has more than 8 Billion Video views daily. Out of which 85% are being viewed WITHOUT sound. And this is because many short videos now feature text or captions that narrate what is shown on screen. The purpose is to make information more accessible to consume without even needing to turn the sound on.
After looking at these stats, it would be very suitable to say that if we are not creating videos, we miss out on a great opportunity and the most popular way of reaching out to our audience.
For those of you who are motivated after reading this, here are 14 excellent tools for video content creation, along with instructions on how to use them.
Call to Action (CTA) & Lead Magnets – For Conversions
Call to action buttons, and lead magnets are the actual traffic conversion and lead generation components.
Call to Action (CTA)
We see tabs or clickable option buttons on websites and web pages, especially blogs, telling readers to take specific actions.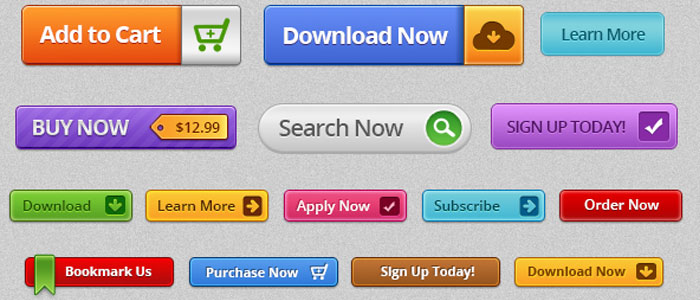 CTAs, in most cases, are written as a direction or act phrase, such as 'Subscribe', 'Learn More' or 'Buy Now'. They are formed to either appear like tab/interactive buttons or a hyperlink in most cases.
CTA Design and Placement | Best Practices to Improve Conversions
Once we master the fundamentals of CTA design and placement, then we can surely enhance our conversion rate and quickly get more visitors to subscribe and become leads.
Its placement on the webpage and its anchor text are the most critical elements of conversions. Visitors must convert into leads to be worked on and turn into a sale or revenue.
Here are some CTA Optimization Hacks that can help you guys boost conversions.
Use first-person phrasing: 'Download My Brochure Now' instead of 'Download Your Brochure Now'. Companies have reported having seen a 90% increase in click-through rate with this small trick.
Include an arrow icon: A 26% increase was reported in clicks by those who added an arrow icon to their CTA buttons.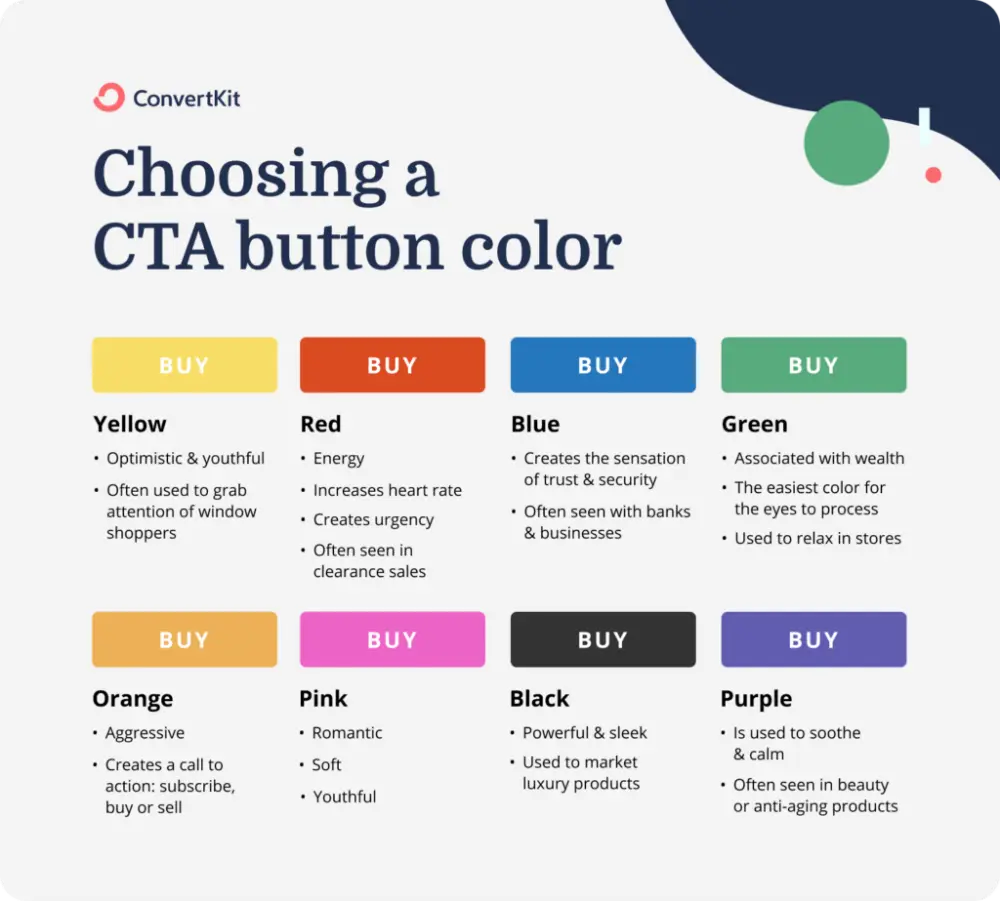 Orange & Red CTAs: Color play quite a crucial role in the world we exist. Colours influence our thinking, our actions, and reactions.
Those who used the colour orange in their CTAs confirmed boosting their conversion rate above 32.5%. At the same time, those who used red saw a boost of 21% in their conversion rate.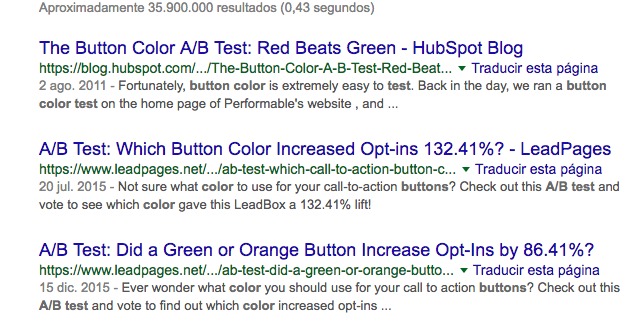 Using bold colours on light backgrounds instantly catch eyeballs and brings the readers attention to the offer.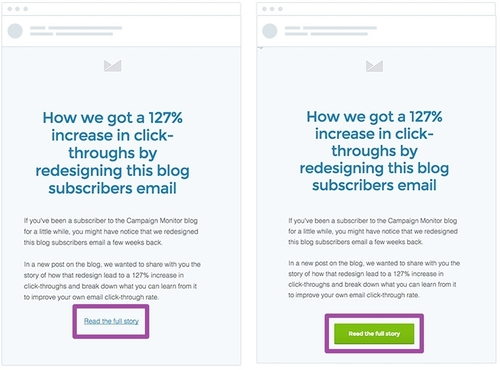 Buttons Like CTAs: CTAs shaped like buttons saw a 45% boost in clicks.
Use Personalized CTAs: They perform much better than basic CTAs with 42% more conversions. You can have a CTA like a brochure or video tutorial informing the new visitors about your business, product, or brand for new visitors.
For any existing lead/customer, you can have a different CTA providing some advanced information or a free demo for a tool.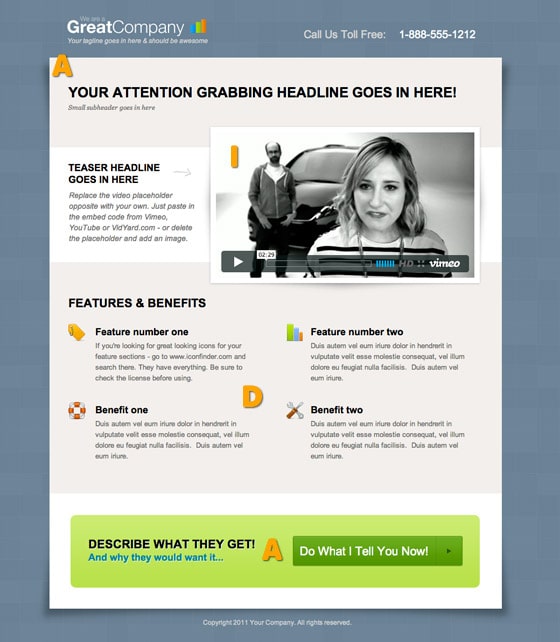 Place CTA Below Fold: Users today prefer knowing more about your offer and what they are opting for before they click a CTA.
Place your CTA below the fold; after you have briefed the visitor about your unique offer. CTAs put above fold have shown a decrease in conversions by 17%, whereas one CTA variant placed below the fold generated a conversion lift of 304%.
Keep CTAs Clutter-Free: Removing clutter around your CTA can increase conversions by 232%. The empty or negative space gives the page a fresh, tidy feel and doesn't add to any unnecessary distractions. 
Use Anchor Text That Adds Anxiety & Explains Key Benefits: An increase of 34% was noted in signups when a little element of anxiety was added; the content was reduced, and key benefits were explained next to their CTA.
The text "Increase the ROI of your marketing" adds anxiety in the image above, while "Build, publish and test landing pages without IT" explains the critical benefit.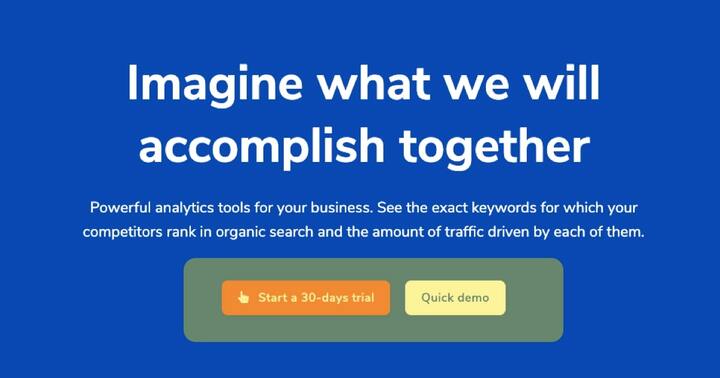 Offer a Free Trial or Demo: If you ask new visitors to buy after their first interaction with your brand, the chances are that 84% will bounce off your site. But, when you offer them a free trial or demo, your conversions may increase by 328%.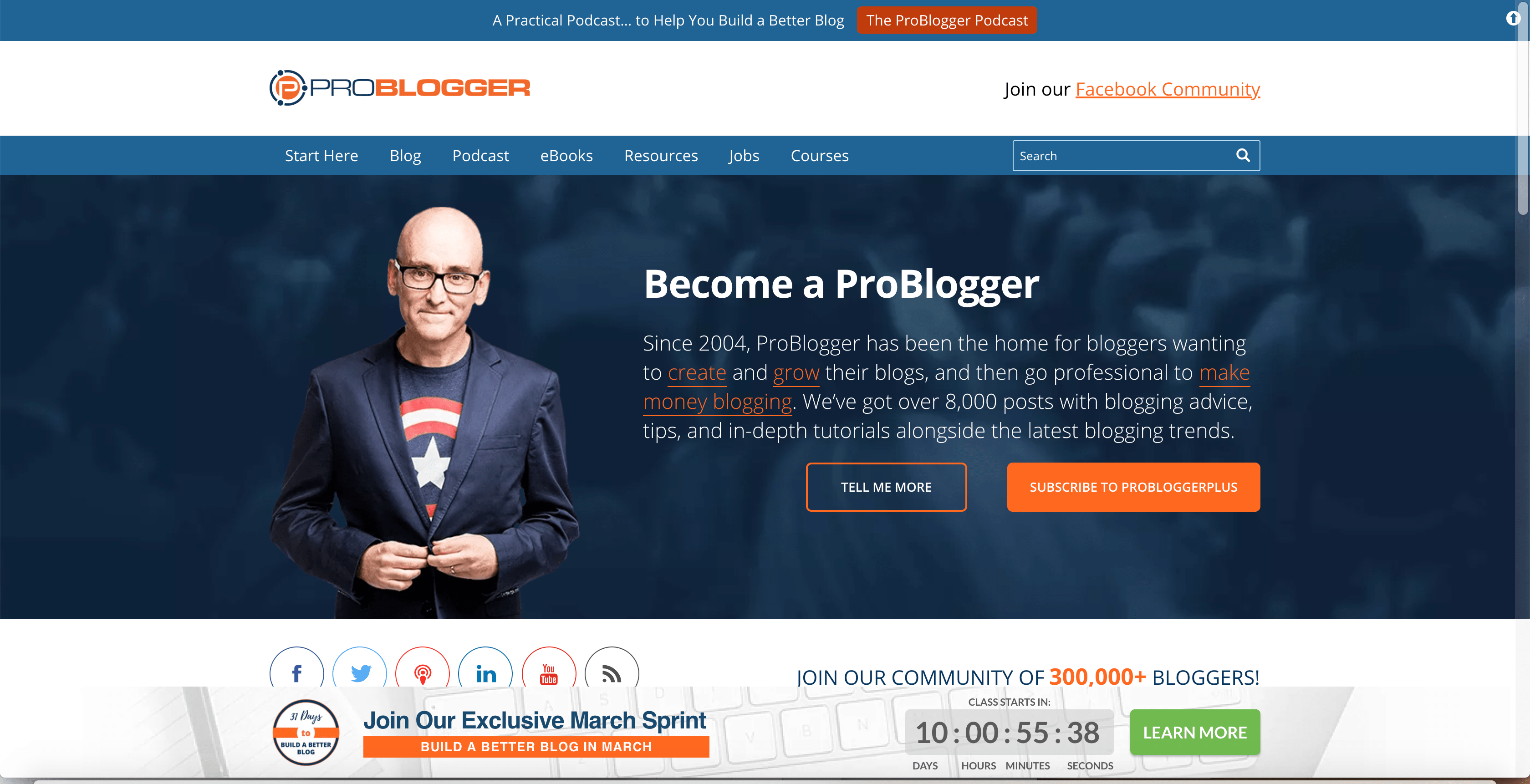 CTA Right Below The Headline: You can place the CTA right below the headline by making a few changes to the cover image size; for a 47% increase in click-through rate to your pricing page.
CTA Additional Key Pointers
CTAs located at the bottom or on the right may win against other placements. Ideally, they should appear at places that align with your user's experience.
Follow the KISS principle and keep it short, sweet, and straightforward. According to marketing guru Neil Patel, it should not take a second more than six seconds to be able to read your CTA. The best practice is to keep it below four or five words. The longer your CTA, the more your prospect has to think before clicking.
The best CTAs have a copy that gives a clear specific message while creating urgency that compels the reader to take action and click.
Lead Magnets
Lead magnets power your CTAs, and only a powerful lead magnet will make your CTA effective.
Lead magnets are free items or services in exchange for the reader's contact details; for example, a lead magnet can be a trial subscription, templates, ebooks, workbooks, cheatsheets, printables, white paper, and newsletter, or a free consultation session.
They are created to generate leads for sale or grow your email list.
Essential Components of Successful Lead Magnets
1. Serves as a solution to a problem/challenge
The most crucial factor of a lead magnet is solving a problem or a challenge that your audience is facing.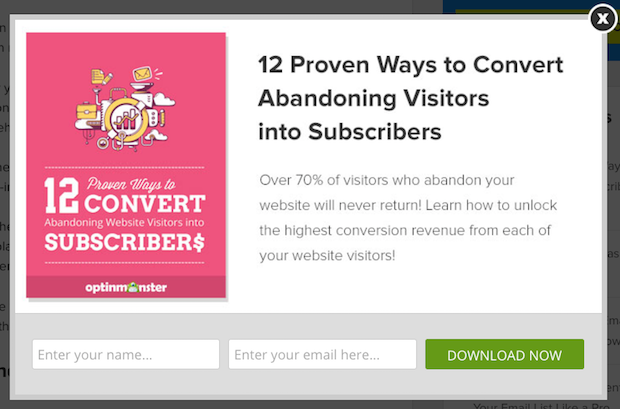 For example, the Optin Monster lead magnet example above is helping businesses solve the problem of visitors abandoning their website which may never return. The guide they are offering to their audience offers 12 proven ways to convert abandoning visitors into subscribers. It also teaches how to unlock the highest conversion revenue from each website visitor.
All the reader needs to do is enter their email address.
This lead magnet offers prospects and their business something of great value.
2. K.I.S.S.S – Keep.It.Short.Simple.Specific
A lead magnet can be as simple as a one-page cheatsheet. Ideally, a lead magnet should be smaller than your average piece of content.
A straightforward offering converts better than a complicated lead magnet.
An example of a direct lead magnet is shown above. Readers know if they click the 'Yes Neil, Teach Me How To Grow My Traffic!' button, they will advance to watch a webinar to learn how they can boost their search engine ranking.
Readers who decide to opt-in to this lead magnet will know what value they are being offered right from the start. Effective communication with your audience is essential.
A great lead magnet is ultra-specific towards one thing; and not too many things at once. Ideally, it should provide a solution to one single problem only.
3. Has High Perceived Value
Meaning that it should come out as a do or die situation. Like that one breath of air that a person is determined to take when drowning. Value is the key ingredient of any successful lead magnet, and surprisingly many leads magnets don't offer any value at all. And trying to capture emails merely by providing free updates won't fetch any results.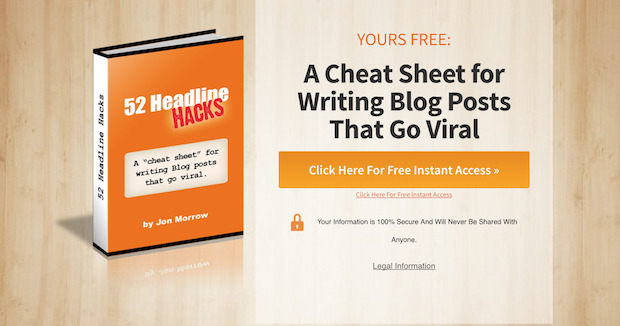 If your target audience doesn't see enough value in your lead magnet, they won't opt-in.
You'll need to offer a lead magnet that your readers see as something they wouldn't want to miss to capture maximum emails.
Offering a lead magnet with high perceived value will result in higher conversions simply because your audience wants what your brand is giving right away.
4. Aligns With Your Audience's User Persona
After value, the second most crucial element that makes a lead magnet high performing is that it resonates with the wants and needs of your specific target audience.
Your best lead magnets will only attract your ideal customer persona. Suppose you were a beauty brand and your one market segment is women approaching 40, then the above lead magnet would click.
The point is that the more you know your audience, the better lead magnet you will create for better and higher conversions.
5. Delivers Instant Relief
The best lead magnets or those with the highest opt-in rates have one thing in common. They provide an immediate solution or an instant relief from a pain point, problem or challenge that your reader faces.
For example, if the problem of your audience is managing their expenses then, the lead magnet 'Free Budget Spreadsheet' that you see above would work because it offers value; also it is something that they can immediately download and start using to make things better for themselves like manage their expenses.
6. Easy To Absorb
The best lead magnets are easy to comprehend and consume. Ideally, your target audience should not take more than 10 minutes to absorb the contents of your lead magnet.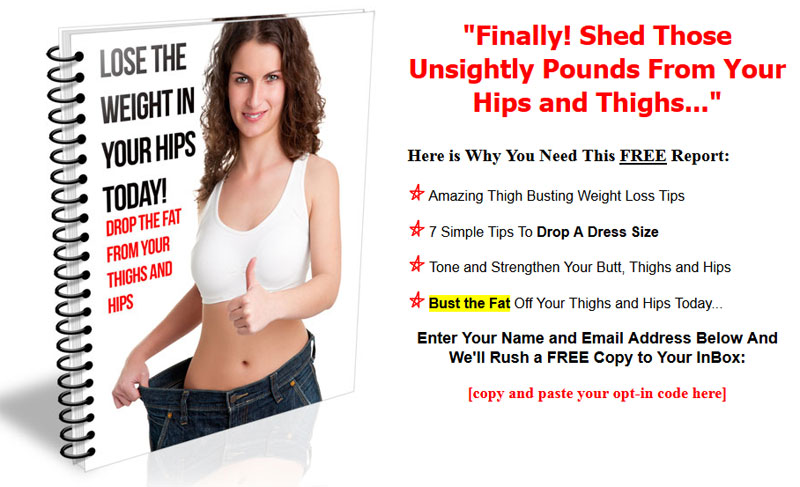 If it is something hard to understand, then the chances are that your audience won't bother understanding it. And, if they don't understand it, they will not be able to see or know its value. And without knowing the deal, they most likely won't be interested in continuing down your customer journey.
7. Well Designed
Lead magnets are free for download. But they should not appear cheap or free as they represent your brand. Other than offering great value and solutions instantly, it should appear great as well.
The overall design and its content should align with your brand image.
Incorporate your brand's colours, font, and design style into your leads magnet to make it more attractive to your audience.
Revenue | Revenue | Revenue
Nothing can be achieved on an empty stomach, and we all need revenue or earnings to function. In one of my previous articles, I have already mentioned the 10 proven ways to make money blogging from day one. The ways include Adsense, Amazon Affiliate Program, Coaching & Courses, PLR, In-demand Free Lance Blogging, Kindle books, etc.
However, the blog posts that you can create to maximize revenue could be:-
Product Comparison & Reviews | For Revenue
Compare and write about products that you use. Share the good or bad experiences you have had with them. Recommend products that you like and earn using affiliate links within those posts. In my blog on the future of blogging, I have explained how blogging directly impacts retail and how online retail is expected to hit $7 trillion by 2024.
If blogging can improve chances for marketers for having a positive ROI by 13x; and if 57% of marketers have admitted to having gotten their customers specifically through blogging; with 53% of them claiming to have made blogging their top content priority; there should be no doubt whatsoever in its potential for earning revenue.
"Nearly nine out of ten (89 percent) consumers worldwide make the effort to read reviews before buying products (Trustpilot, 2020)." – Oberlo
Do you what this means?
It means that reviews now play a very crucial role in the consumer's purchase process and that buyers seem to trust blogs for advice.
"According to the latest online review statistics, nearly four in five (79 percent) consumers say they trust the reviews they read online as much as personal recommendations (BrightLocal, 2020)."- Oberlo
Business Blogging Fundamentals & Advantages | For Revenue
Write for businesses and brands relevant to your niche. Educate your prospects so that they can do it themselves.
And those who are not the DIY type and would prefer a professional to do it for them, offer them your services by including 'blogging for businesses' as an integral solution that your brand provides.
I can tell there is considerable scope for it already.
Why do I say this?
With the growing number of internet users and traffic, online advertising rates are already at their peak and worldwide digital ad spending was predicted to cross $375 billion this year. Plus experts believe that it will climb more by around 75 Billion in the next two years.
I am not an expert on this but the way I see it; growing spending means more competition to come at the top of Google search. And this competition will make advertisement costs skyrocket and become affordable by the biggest brands only.

Polly Wong, the President of Belardi Wong, which a marketing agency based in New York and the San Francisco Bay Area spoke to Forbes about the high cost of advertising on digital platforms (Facebook, Google, Apple, Pinterest, and Instagram) and the impact it's having on her retail clients.
"Based on her agency's information, cost per thousand viewers did not increase in January 2021 but crept up in February +6% and jumped in March +68%. In April the cost topped out at +89%. May increased by +69% and June by +42%. July figures are not available yet but are expected to be higher than June. That is scary, and marketers must look for more productive ways to communicate with customers." – Forbes
And you know what?

30% of marketers don't have much faith left in paid advertising.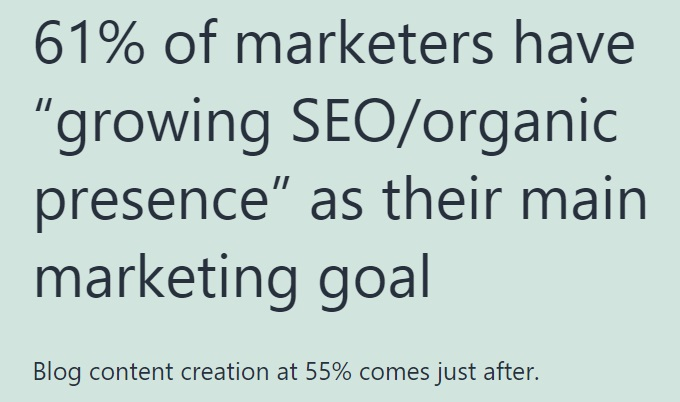 And the majority now are focused on growing their organic presence and SEO. With 55% of them looking for blog content creation; along with the 60% B2B marketers struggling to create engaging content are your prospects; that you must reach out to.

Plus, being a blogger, if you understand what content marketing is and how it's used for lead generation or know how to leverage social media better for getting traffic, you can help the 61% of marketers who are struggling with getting traffic and lead generation.
The good news is that as many as 64% of B2B marketers outsource blog copywriting, which means that they can outsource it to you as well. Do I need to say more?
Digital Products
With Digital Products, there is no wear, tear, or deterioration, like there is with physical products.
With time and advancements in technology, they may get outdated, but they can constantly be updated to become the latest and brand new.
Other benefits that they offer include:
Low Overhead Costs
They don't require physical storage, production, packaging, or shipping & handling costs. Moreover, when selling digital products, almost everything can be automated, from the first customer interaction till the delivery of the product.
Global 24/7/365 Reach
Anyone can reach your product from anywhere at any time. Covid or no covid; nothing can stop you from making your sales. Plus, you can find your relevant interest groups and thousands of prospects and potential customers online.
Easily Doable
If you can write, design, shoot, edit, or have some creative skills, you can easily create digital products to sell online. Digital products can be reproduced easily; hence you will never need to worry about being out of stock.
Great Profit Margins
There is just a one-time production cost. It could be the time and effort (or maybe even some money) spent to create it. And since there is no cost afterwards to reproduce it, the more units you sell, the profit you make.
Build Better Communication
Digital products offer a unique and great way to build direct communication with your customers. For instance, products like training courses may allow you to create social media forum for customers to ask questions or engage with other learners or industry experts. Using communication tools like 'Slack' can help form direct access with your followers providing them more value and a platform to you where you can promote your future launches.
Great Flexible Lifestyle
Get creative and produce your line of products. Sell them online from anywhere at any time. They are a business on their own and an ocean of ongoing passive or semi-passive income. Digital products can be your door to an entirely new and prosperous lifestyle.
If you are thinking about what your blog post has to do with creating and selling digital products, then think of it this way. You make a blog post to identify a challenge and to provide a solution.
Some solutions require a more profound analysis from various viewpoints that lead to detailed information or explanation than a blog post cannot accommodate. For instance, I wrote a blog on backlinks of around 4500 words, but I know that there is still a lot to backlinks that my readers need to know or be aware of to make better decisions. Hence, now I am writing an eBook which I will publish soon and depending on the effort and information I put in, I will have a small price tag on it.
So, you write a blog to point out a problem and then talk about how you think you can solve it. Let the readers know that you have written an eBook on the subject; give them an insight into what your book contains.
Discuss each aspect of the solution briefly while letting them know how you have explained these things in a lot more detail in your book. Have a CTA available, and make sure to point it out to them and let them know that they can get the book (at your price) by clicking on the given link.
Types of Digital Products
Besides eBooks, there are several other digital products that you can create to sell online. Some of the easiest ones are:
Courses: Customers can learn from your course on their own time and schedule without having to worry about missing a class or an important lesson. Plus, you can have courses of different lengths and at different prices.
Photographs: Millions of people are publishing web content every day, and because of that there's a constant demand for unique photography. You can take to sell your photographs or of others from your own websites and then split the revenue with them.
Music: Independent musicians are making a fine living by selling their creations by themselves. You can record your own music or sell other peoples music from your website.
Web Elements: Many people are earning six or seven figures by selling WordPress themes. There are other web elements also that are popular in the marketplace. You can sell themes for elements like navigational buttons, images for header, font sets, social share buttons, etc. There is no limit to what creative people can create and sell.
Research & Data: Selling your research or data — such as information you have collected about your industry or the stats you may have gathered — can be valuable for somebody else too.
Tutorials and Guides: Despite the many free tutorials and guides online, if you can create a longer and more in-depth one, as well as of higher quality then you can sell it as a digital product.
Recipes: Recipe books come among the top-selling books of all time. Food lovers are always looking for newer variations of their favourite recipes. Plus many consumers want to try out cuisines from all over the world.
Podcasts: Usually podcasts are free. Businessmen and creative marketers use podcasts to promote their brands, products, or services. However, you can also create a podcast that is subscription-based and offers more and better features with more in-depth guidance.
Printables: You can create printable planners, schedules, scrapbooking assets, artwork, or completely something else for what somebody is willing to pay a dollar or two.
Misc Tips & Insights
Update Old Content: Google loves it when we update our content. Hence, if you have had a blog site for some years with content that seems outdated now then start updating it. Only 38% of all bloggers are updating older articles whereas One-third (34%) of them have confirmed that updating content produces strong results.
Use Analytics: Regularly use analytic tools to keep a check on your performance and improve wherever you can and must. It is crucial to track blog effectiveness and know-how visitors engage with your blog content.
Reuse & Reform Content: Use your blog content to create other content for different mediums. If you have a good article and you feel it can turn into a great video or podcast then do it. 60% of marketers do it with their blog content around 2-3 times. And 45% of bloggers who are adding audio to their blog (like a podcast) are getting promising results.
Influencer Outreach: Take influencer outreach seriously. It is the most favourite promotional strategy of 39% of bloggers because it is effective. You will have to give time to build a connection and relationship with the right influencer in your niche.
Publishing: The best time to publish according to SEMRUSH is Monday at 11 a.m. EST and Saturday morning from 9 a.m. EST. On Mondays, you will get the most traffic and on Saturdays, you will get comments and engagement on your post.
Key Takeaways
A journey of a thousand miles begins with a single step. But any step in the wrong direction will only take you further from your destination. If your destination or goal is to maximize your website traffic, conversions and eventually revenue then you must take the contents of this article seriously.
The global revenue for Content Marketing is expected to hit $600 billion in 2024, which means there is a lot of scope for blogging as well as competition. However, we also know that if we do it right then we can be earning a decent amount in one year.
We must see our blog site as a platform to generate income from various means. Our aim should be to open multiple income streams and opportunities on the site and then drive traffic to it from various social media platforms by creating our presence and interacting with others from our niche for more mature and powerful community building for enhanced traffic, conversions and revenue.
If you have any questions or would want to share some valuable insight or experience then please share your thoughts in the comments section below. Good luck