Content Marketing is one of my favorite topics in the Digital Marketing Hemisphere. It is one of the best inbound marketing strategies, that takes time to establish but delivers great results. However, the results are just great considering the several benefits and value it adds to any business.
What is Content Marketing?
It is a marketing strategy that involves creating and sharing valuable & quality content with your target audience, intending to attract, engage and retain them as your readers/followers till they need to and are ready to make a purchase and become customers.
What do you mean by Valuable & Quality Content?
Value & Quality are two different things when it comes to content.
Valuable Content
Content that is helpful or useful for your target audience is considered valuable. This content would inspire, educate, inform or entertain your readers turning them into regular visitors.
Why do you need content to do all this?
Times have changed. The way people shop and look for services or products that they need has changed. People can look up reviews online to tell if a product or service is good for them or what people say about it.
According to Force Manager.
84% of online buyers have bought products based on descriptions they read in a blog.
25% of people between the ages of 25 and 34 read blogs on a daily basis.
How does content marketing work?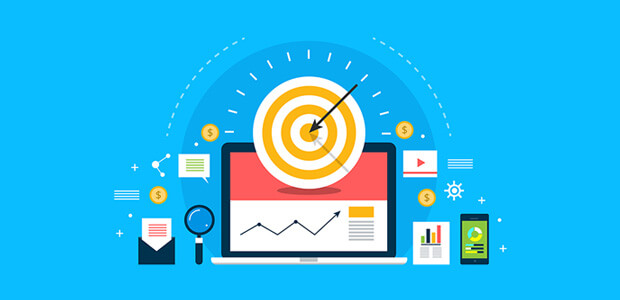 It works by providing readers with helpful and informative content that gives them the insight to drive their decisions. This content can be in multiple forms, starting from blog posts, videos, infographics, etc.
Its purpose is to bring your prospects to your website, inform them about your products and services, establish you as a trustworthy brand, and develop a relationship that may monetize sooner or later and benefit both parties involved.
Content marketing is more about building a relationship and trust with your prospects and maintaining it rather than just trying to make a quick or direct sale.
How does Content Marketing help build and maintain relationships?
"Content marketing is a strategic marketing approach focused on creating and distributing valuable, relevant, and consistent content to attract and retain a clearly-defined audience — and, ultimately, to drive profitable customer action." – Content Marketing Studio
Conventional marketing is losing its game every day; people are tired tired of self-boasting brands just talking about themselves all the time and telling us how great they are compared to their competitors.
We all know advertisers lie. We all know that brands don't always tell us the truth or tell us where they lack or when their competitor offers something better.
Blogs are different.
"Basically content marketing is the art of communicating with your customers and prospects without selling. It is non-interruption marketing. Instead of pitching your products or services, you are delivering information that makes your buyers more intelligent. This essence of this content strategy is the belief that if we, as businesses, deliver consistent, ongoing valuable information to buyers, they ultimately reward us with their business and loyalty." – Lander
Blogging for Business: What do blogs have to do with content marketing?
Blogging and content marketing go hand in hand because blogging is the best way to regularly provide and share helpful information with your audience and keep them engaged.
This engagement is developed and maintained to ensure that when the time comes, and the prospects need a product or service that the brand provides, the brand should be the first name to go to their mind.
Understanding Your Target Audience

People are always looking for information even when they are not looking for a product or service. And the information that they are looking for in many cases leads them to various products and services. For example, a person looking for ways to train their dog and reading a blog on it get to know that the dog is supposed to be given a treat every time it does something right. Now that 'treat' is a product like 'dog biscuit.'
Another example, is another person is looking for ways to release stress. And they come across a blog that tells them to take a vacation. Everything that comes next is a product or service—starting with a plane or train ticket, room, and accommodation to stay, tourism packages, etc.
Do you guys see the connection? Using 'blog content,' content marketers lure people to a brand website and turn them into regular visitors and audiences.
We don't need rocket science to understand that the more people visit, the more chance a brand has to convert them into leads and eventually customers.
This method promotes brand awareness, endorses expertise, and keeps your brand foremost in the thought of your readers for the right time when they are finally ready to purchase whatever you sell.
Is Content Marketing a New Thing?
Nope. It's a little more than 250 years old thing. Yup… long before Edison created the Bulb.
History of Content Marketing
You guys must think that I love to document history. Well, I am not really a historian but I believe that to know where an industry is headed it's first important to understand where it's coming from and where it has been.
Content Marketing Institute has compiled some great facts:
1732 – Benjamin Franklin first publishes the yearly Poor Richard's Almanack. The goal is to promote his printing business.
1801 – Bookstore Librairie Galignani employs creative content strategies to grow its business, including opening a reading room and printing a newspaper that featured articles from influential authors and books.
1861 – Samuel Wagner launches American Bee Journal, a magazine that is still being published.
1867 – Hartford Steam Boiler Inspection and Insurance Company debuts The Locomotive, which is now said to be the oldest company magazine continuously published under the same name in the United States.
1882 – The Edison Electric Lighting Company Bulletin spreads the word about the benefits of electric lighting.
1887 – Charles Scribner's Sons publishes Scribner's Magazine, which provides a look inside the lives of its most famous authors. It competes with Harper's Monthly and Atlantic Monthly, but its goal was to generate sales of Scribner's books.
1888 – Johnson & Johnson launches a publication called Modern Methods of Antiseptic Wound Treatment that is aimed at the needs of doctors to whom the company sold bandages. The company also launches two publications to share helpful articles with the medical community.
Johnson & Johnson still exists and so does Content Marketing.
Business Blogging Benefits
Blogging offers several benefits to businesses of all sizes and in every niche.
1) Blogging Helps Grow Website Traffic & Revenue
Unless you are Coca-Cola, there are chances that everyone does not know about your brand, product, or services.
How do you inform them about your brand, products, or services? So you connect with them on or through their preferred platform.
These platforms are divided into two groups:
1) Social Media – The place all types of audiences are usually found.
2) Google – The place all types of audiences go to find.
Blogs play a significant role in driving or diverting traffic to your own website from various social media platforms or Google.
Diverting Traffic From Social Media Using Blogs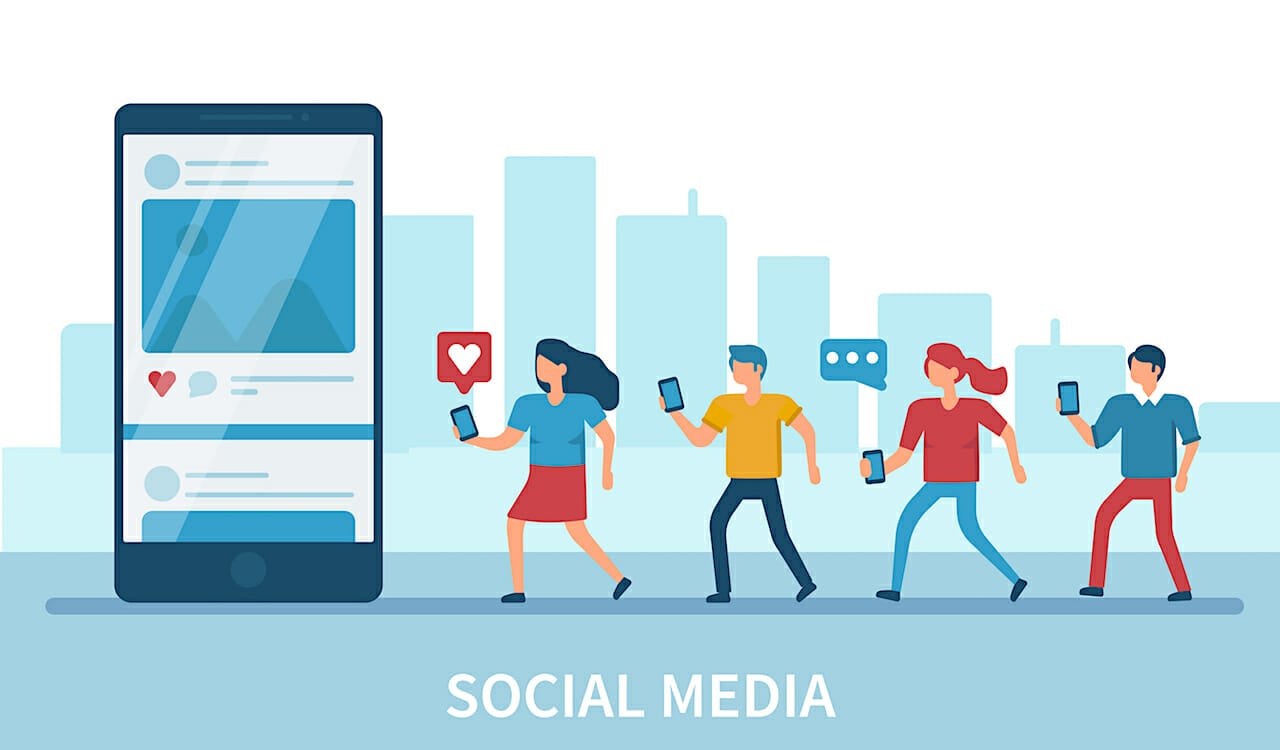 We are all familiar with Facebook, YouTube, Instagram, LinkedIn, Twitter, Snapchat, TikTok, Reddit, Quora, and the list continues.
What exactly is a Social Media Platform?
According to a top-rated legal research site, 'Law Insider.'
"Social Media Platform means any medium whereby content (including, but not limited to images, videos, messages and sound files) is broadcast to, or capable of being broadcast to, the general public or a significant section of the general public. For the sake of clarity, and by way of example, Social Media Platforms include (but are not limited to) Youtube, Facebook, Twitter and also any "blog" or other type of web journal."
A social media platform is a third-party application or website that eases social interaction and sharing of content within a community and group of people.
Brands establish themselves on these platforms, where they first start connecting with their set of target audiences through page likes or creating groups. Then they post content and links to their website on those pages groups, enticing their audience to click on the links and visit the brand's website.
Diverting Traffic From Google Using Blogs
Google, compared to other search engines has a market share of around 92%, and on average, it generates over 40,000 search queries every SECOND.
As I said before, people who may not even know that your brand, product or service exist are always looking for information online that may or may not be related to your brand, product or service.
And around 92% of them search for this information on Google.
You may have a great product or service as in just the thing that your prospect needs, but unless they know that you have it, there is no way that they are going to get it from you.
For instance, if somebody is looking for 'tips on blogging' or 'blogging services' they probably won't be searching for the 'Blogging Box' on Google, but their query most probably would be something like 'How to start blogging?' ' Tips for New Bloggers' or 'Good Writing Services' or something of that sort.
Here search engine optimization and having those keywords or phrases on my website play a significant role. If somebody tries searching for these phrases and I have done SEO well, my website will show on the first few (if not first) pages of Google search.
And if we talk about keywords or phrases, there is no better way to have them on your website than a blog section and multiple blog posts. A blog post allows your website to have a variety of keywords in different quantities for Google bots to identify and then bring your website high in search engines page ranking, aka SERPs.
Remember, an increase in traffic may result in an increase in revenue and don't forget that with traffic there are 10 different ways to earn money from day one through blog writing.
2) Blogging Helps Boost SEO
Blogging enables brands to place their website blog posts as pertinent answers to questions asked by their customers. And by answering these questions, brands are first able to develop contact with their future customers or prospects. That eventually becomes a relationship as the potential recognizes the brand and website enough to feel comfortable and hand over their contact details, establishing a stronger constant connection for future opportunities.
Fixing Broken Links
Other SEO factors that blogging influences and helps boost include backlinking that done by fixing broken links. If you read my blog on backlinks, then I have explained broken links and how they are found, reported, and juiced.
SEOs on discovering a broken link create a quality blog post on that 'broken link' topic and then inform the backlinking website about that broken link along with the new blog post on their brand site, which is now available for the backlinking website to backlink.
Earning Backlinks
Long-form and detailed blog posts are usually those that earn backlinks. When I say 'earn', it means you get backlinks naturally without asking for it.
In my blog on backlinks, I have explained how detailed and comprehensive blog posts usually get backlinks or inbound links from other bloggers. Other bloggers reference the facts and details found in your blog while researching to write on a relevant topic or niche, which is similar to how I have inserted backlinks leading to other brands and websites within this blog.
According to the Optin Monster Blogging Statistics Companies who blog get 97% more links to their websites.
As you gain backlinks and link juice, your website's authority also increases, which eventually leads to a higher ranking in SERPs or Search Engine Result Pages.
There are more chances of having someone link to your excellent blog about solving a particular problem than linking to your website Products & Services page.
Other Blogging & SEO Benefits
Visitors spend more time on the Website: 
Which is great for SEO! Because Google connects the 'more time spent on a website directly with 'User Experience' of that website. You wouldn't stay at someplace for long that you wouldn't like? Would you?
Google identifies these websites as relevant to User Search Intent and ranks them higher compared to other websites within the same niche.
Website Stays Current: 
Home, About Us, Products, Services, etc. these pages do not update every week or in a month or in many cases, not even in a year.
However, schedule blogs are posted regularly and shared on social media for the audience who are constantly reminded about your brand and about new things that are coming.
This regular update and new content give and maintain a fresh feel for the brand and website.
Customers Are Nurtured & Converted: 
It will keep your existing customer engaged with your brand and at the same time turn new visitors into leads. 
People value information and knowledge considering all the great libraries and the number of books this world has.
When random visitors searching for specific information land on your website and find it, they are likely to return for more information or at least to hear from you when something new is available. This is when they subscribe to your newsletter and email list, and become leads and part of your sales funnel.
Helps Your Brand Outshine Your Competitors: 
The kind of value and experience these blogs offer to your audience will create and leave an impact that would eventually result in more loyalty and trust in your brand establishing it as an industry leader in front of your audience.
Once your readers begin to love your blog, they will your brand with it. And automatically will start showing more interest in your products and services as they would trust you more now and feel more connected compared to your competitor.
Other than contributing to more traffic and better ranking on Google; some other key benefits a business blog offers, are that it:
3) Keeps your audience notified about your Business
It could be related to the launch of a brand new product and the all great features it will have inbuilt. Or it could be about the launch of a new smart outlet with pictures that would tempt your readers to visit. Or it could be to inform about a new company policy and the events that made it necessary to implement.
With social media, you can keep your audience informed about important business developments that may impact them positively or negatively.
4) Keep your business notified about your Audience
Ever since the rise of Social Media consumers love connecting with their favorite brands over social media. Customers ask questions, post reviews, share advice, make complaints and even leave appreciation notes in blogs' comments.
5) Generates Leads & Builds Your Email Database
Building and maintaining an email list is crucial to running a successful email marketing campaign. 
Quality Content
As stated previously, valuable content inspires, educates, informs, or entertains your audience and turns them into regular visitors. Whereas, Quality Content in most simple words is Content That Converts!
Quality content would convert enticed visitors into leads and then eventually into customers.
Check out these 39 Simple Ways to Grow Your Email List by Hubspot and how you can have more and more customers opt-in and subscribe by Optin Monster.
6) Provides More Information About Your Products Or Services
Using blog posts you can compare the features and prices of your different lines of products. Or you can demonstrate their different uses in different scenarios. Or give step-by-step instructions on how they need to maintain a certain product after use.
Brands even use blog posts to answer certain FAQs better and in more detail or to provide information about how to use a certain product or how to store it after use; the right way with pictures placed with their post.
7) Can be Repurposed for Other Platforms & Mediums
You can use your blog content to create a script for a YouTube video, an eBook, or something else entirely.
It helps brands create a bullet point list to share on social media with the original blog link. Or rewrite it for guest blogging or summarize it to form a smaller blog for microblogging platforms.
Just read this to know how one blog post can be repurposed to 80+ pieces of content.
Bottom line: Content Marketing & Blogging For Business
Content is a great online marketing tool that has been in use for over two centuries.
Business owners can establish themselves as industry and thought leaders with the right blog strategy.
Writing long-form blog posts can help your website rank higher in Google search results (SERPs).
REMIND: Valuable content converts visitors to leads, and leads to customers.
If you run a small or medium business, I highly recommend content marketing to generate new leads and customers.
If you want to rank high and get more traffic, do extensive keyword research before you start writing.
Also, to make it easier I would advise you to read on content management systems which are essentially web applications that help create, edit, and store web content in an easy-to-manage way.
Finally, please post your comments below if you are already doing content marketing but not seeing results. I'd like to know more to evaluate how we can improve.
Please share, subscribe, and ask questions about blogging for business or content marketing if you like it. I will do my research and respond. Take care!