In this blog, we will look to explore the best marketing tools for a small business. These usually come in the sphere of digital marketing.
To understand what these digital marketing tools are and how they operate within the scale of a small business, we must first be clear about digital marketing.
What is Digital Marketing?
According to MailChimp.com, Digital marketing is referred to as the promotion of brands and businesses to their consumers via the internet. Digital marketing is also commonly known as internet or online marketing.
Online marketing tools can take up the form of many channels, ranging from social media posts to web advertisements, and can run multiple campaigns through multimedia channels. It also includes email marketing tools. Digital marketing can also include textual media.
Slack
The first digital marketing tool that small businesses can use is Slack. Slack is one of the best digital marketing tools for business communication.
This digital marketing tool is employed to disseminate information and convey messages within the internal organization and other stakeholders of the firm. Such as your suppliers. It is essentially a cross-dimensional platform for the workplace.
Some of the expected benefits of Slack include fast and seamless messaging that, at times, can limit the need for lengthy in-person meetings. Not to forget that it is a free communication platform.
Ahrefs
The second program that small businesses can utilize is known as Ahrefs. Ahrefs provides necessary mechanisms for researches conducted by firms and digital marketers alike.
It is an excellent indicator of what may drive Search Engine Optimization (SEO) with keyword research, content marketing, and competitive analysis. It lets you see what is happening amongst your foes, consumers, and the marketplace. Ahrefs allows you to create content that has a better chance of reaching your target market.
Besides offering to show where you might rank up on search engines of sites like Google and Amazon, you can also avail tech support and encouragement from your community.
Google Ads
The third must-have digital marketing tool that digital marketers can deploy are Google Ads.
These are far-reaching and entail all the adverts on the search engine. Video-based (YouTube), images on sites, as well as a textual promotion can be included under the banner of Google Ads.
You can easily surf for them by sifting and sorting on devices through metrics like Google Adwords using keyword research and geography-specific interests. Many global brands use tools like Google Adwords to guide their ad campaign and call upon their target audience.
Google Analytics
Small businesses can utilize online marketing tools such as Google Analytics to track their performances. It also provides an overview of web analysis and the deployed marketing strategy.
Google analytics dictate traffic numbers by examining your website visitors. It tells you what demographic of customers surf your website.
Moreover, Google Analytics keeps you informed on which social media platforms your marketing campaigns have succeeded at directing traffic. This is especially important in aiding decision-making on whether to stick with the current digital marketing strategy or alter it.
Google Analytics nourishes you with additional information on content marketing strategy.
Canva
Canva is one of the best digital marketing tools that a digital marketer or a small business can employ to add an artistic touch to their content. It is one of the free digital marketing tools that can add value to a firm's work by making it look more appealing and professional.
Canva will provide clarity to a message through labeling and associated designs and pictures. You have an array of tree templates to choose from.
Furthermore, along with being one of the top digital marketing tools, it is also quite simple to operate, and you can find plenty of relevant themes for your project.
MailChimp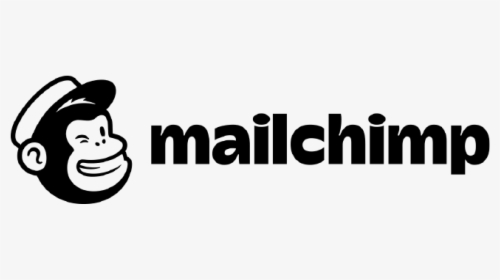 MailChimp is an email marketing tool that small businesses can use to make digital marketing ads, design branded emails, and create landing pages.
This is one of the small business marketing tools which contribute to building assets over time.
Animoto
Animoto is often deemed one of the best digital marketing tools for marketing campaigns or marketing channels that involve some visual presentation. Animoto.com alludes that approximately 69% of potential customers prefer to learn about a good or service by watching videos.
Animoto offers easy-to-apply templates with a pre-existing collection in its library. Animoto saves you the hours that would be spent on editing a video.
Additionally, a small business does not need to allocate or set aside any excess budget for this activity. All a marketing team needs is a plan or some form of an established digital marketing strategy and a camera.
What's more, you can acquire this digital marketing tool for free, as many times as you want.
Moreover, you can gain from other resources, such as tutorials.
Hootsuite
Hootsuite is a social media marketing and scheduling application. It assists in tracking and creating social media campaigns as well as scheduling social media posts.
This allows you to manage interactions with other stakeholders through direct messaging and comments from statuses and posts. It also accommodates in terms of receiving and responding to feedback.
Hootsuite also allows you to draw comparative analysis across a plethora of spectrums like social media presence on different social media channels, social media marketing campaigns deployed, and what kind of content performed best.
BuzzSumo
BuzzSumo primarily aids in the establishment of a content marketing strategy.
It is a digital marketing tool that monitors content marketing performance. BuzzSumo also enables you to generate relevant content ideas by collaborating with influencers and other social media platform personalities.
HubSpot
This is one of the digital marketing tools specializing in providing sales and inbound marketing services.
 HubSpot is a dedicated tool that helps make your customers your advocates. It secures data and content in one place. You can supervise your blog posts and multiple social media accounts without hassle.
HubSpot also acts as an SEO tool to keep tabs on search engine reports. It assists in monitoring digital ads once released.
It can be one of the most helpful marketing tools for small businesses if they can unify HubSpot's two individual services. One is the sales software, and the other is the array of marketing tools offered by HubSpot. This practice has many pros. These range from targeting customers via emails, deploying efficient communication, and recording and managing sales documents.
Through these measures, a small business can employ HubSpot to build long-term relationships with their customers and utilize auspicious Customer Relationship Management (CRM) tools and strategies.
Why are these Marketing Tools generally effective for a Small Business?
Almost half of these tools are free digital marketing tools or at least offer some free features which are extremely useful. Even if the service is not entirely free, it can still be cost-effective compared to other fully paid, premium marketing tools.
These tools are generally very user-friendly and are not that complicated to operate.
Moreover, these programs offer pretty favorable terms, which a small business is always looking for.
So, these are why any small business that feels that it can make use of any of these tools should do so to gain a strong foothold in their respective market.