In the world of SEO, we all must follow some strict rules to ensure a worthy, relevant, and safe environment for all, along with an excellent and most comfortable user experience.
Black hat SEO is the set of practices that violates those rules and search engines terms to boost a site's or page's ranking in search results pages or SERPs.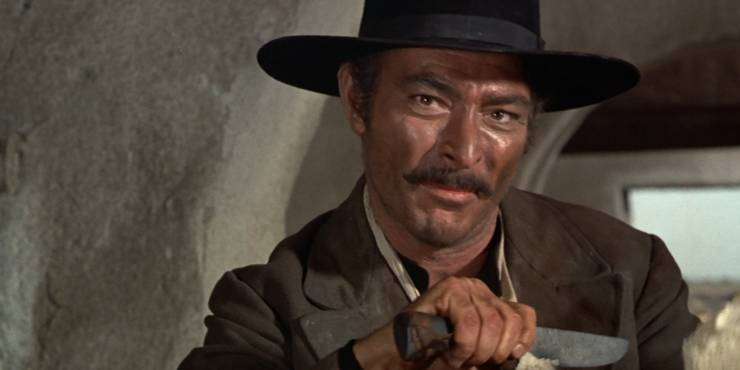 Remember those bad guys from old-time Western flicks? The outlaws who wore black hats. That was when the first time this term black hat originated. The Good Guys wore White Hats hence White Hat & Black Hat SEO.
Ranking high on Google and SERPs (search engine result pages) is fantastic for businesses because it gets them traffic along with some significant growth opportunities. However, things can end up just the opposite if Google catches anyone using the wrong techniques.
What Is Black Hat SEO?
Black Hat SEO is a prohibited practice that helps increase page ranking in search results or SERPs. These practices violate Google Search Engine guidelines and may get a website banned from search engine and affiliate sites.
Google has openly condemned several black hat SEO tactics and strategies.
What Are Black Hat SEO Consequences?
The consequences of Black Hat SEO are harmful and can cause your website to get deindexed by Google and other search engines.
Upon spotting potential spam and black hat tactics, Google may take action if you don't mend your actions or correct them.
Do you know what being deindexed mean?
It means that your website won't be found on Google!
Black Hat SEO History And Tactics
Ten years ago, many marketers thought that SEO was a devious way to fool Google search engine algorithms into thinking that your site was the best result for a search. And back then, Google algorithms were not as advanced as they are now, especially in identifying webspam. 
Many marketers to rank websites in the past used black hat SEO tactics to outsmart search engines and get organic traffic to their websites without respecting any rules.
Then times changed.
Types of Black Hat SEO Techniques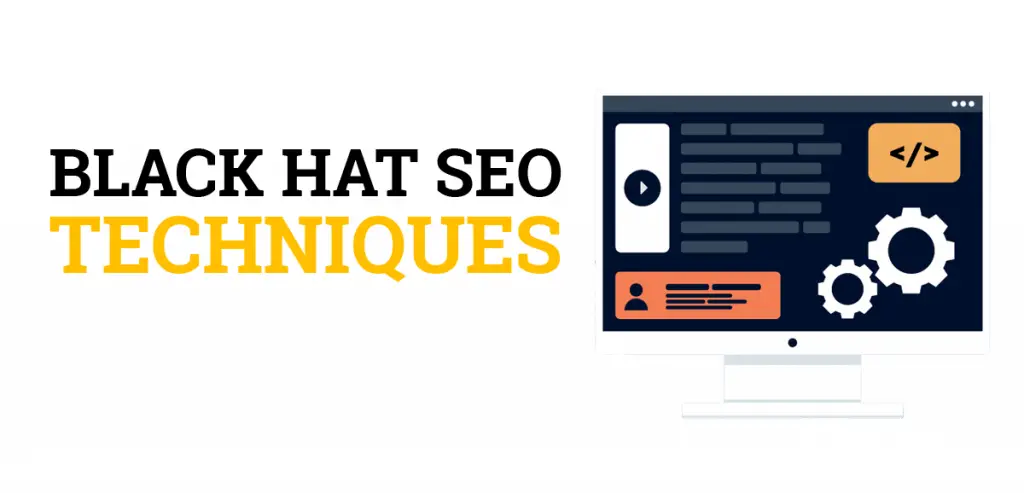 The original Google algorithm was less sophisticated.
Soon after the birth of the search engine in September 1998, the development of search keywords, and the introduction of pay-per-click advertising in 2000, the black hat SEO industry rose.
The following are brief examples of black-hat tactics against which Google has issued named algorithms in the last ten years.
1. Invisible Text
Black Hat SEO practitioners fooled Google bots using hidden text or links along with a lot of keywords that only those bots could detect and believe that the content was relevant and deserved to be ranked high.
The practitioners had either used colored text behind a background of the same color (usually white) or an image. Or use zero size font or CSS to hide text from the human eye and readers by creating hyperlinks.
Then In January 2004 came 'Austin' – An Algorithm named by Google.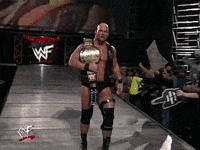 Austin aimed to counter hidden text to stuff keywords in the body of page text and meta-tags.
Websites that first hit were heavy on "on the page" keywords and exchanged links with unrelated content sites.
2. Link Farms
The early black hat SEO techniques included Link farms which exist even today. These are websites built solely to provide several inbound backlinks to another website.
This black hat technique of link farms was initiated when black hat SEO started inserting links within pages or websites unrelated to the page being linked.
These farms were created as meaningless websites only to boost the rankings of other sites or pages by providing millions of fake and artificial backlinks.
Then between September and November 2005 came the Jagger series updates.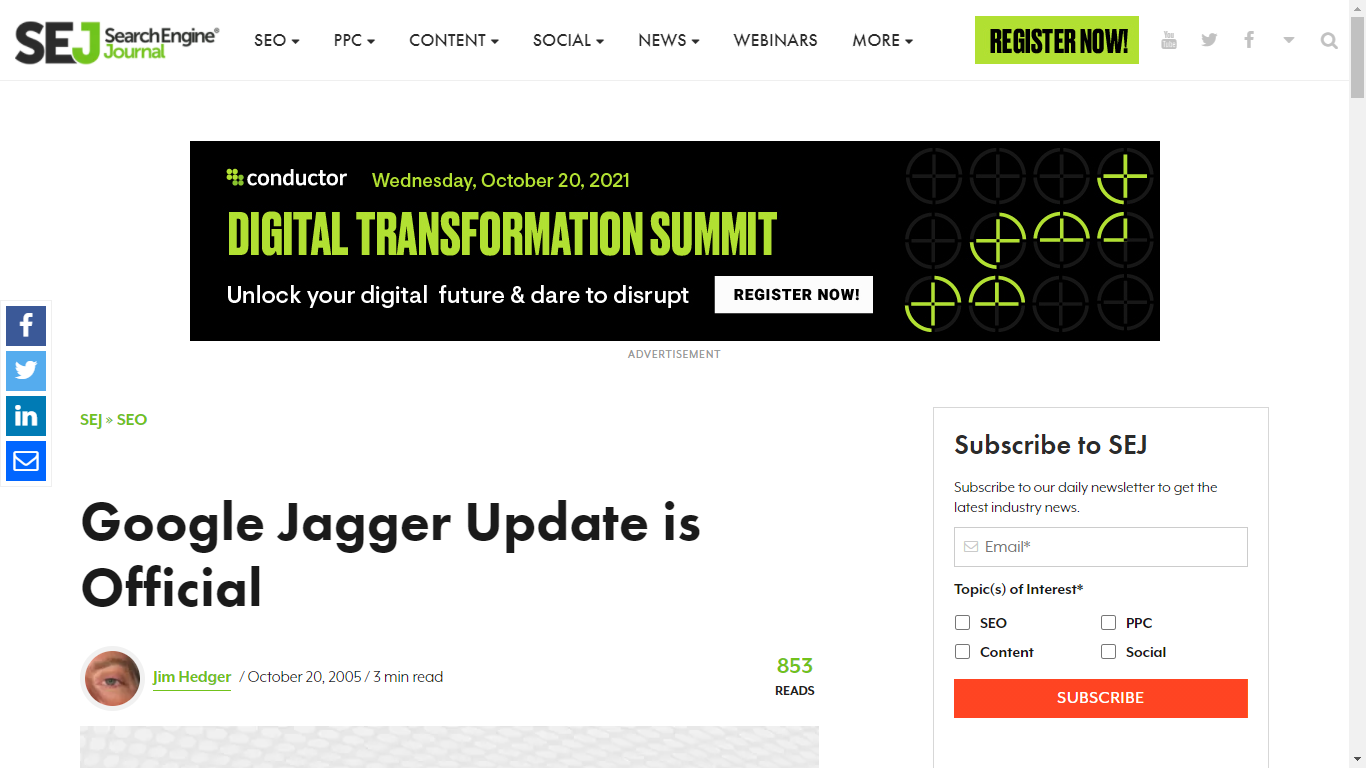 The Jagger updates were explicitly aimed to deal with the rising problem of poor link building as well as other use of black-hat practises that included reciprocal links, paid links, and link farms.
However, as the case appears to be, Google algorithm changes end up leaving site owners and web admins confused. The reason being that the real causes for Google penalties are never clearly explained. Plus these penalties are not universal nor the same for everyone.
The Jagger updates countered duplicate content that was found on different sites owned by the same owners and with identical subject lines and themes. They removed such content along with the primary revenue-earning keywords and the page rank.
The problem of Link Farms and Spamming exists even today. Post Modern Marketing has explained in more detail what link farms are and why they are bad.
In February and March 2006, came "Big Daddy"
Big Daddy came as a change in Google's data center infrastructure. This update included a new code for increasing the overall capacity to evaluate and index web pages.
It came to deal with potential black-hat spam problems such as the wrongful use of 'redirects', which sometimes involved practices like 'doorway pages' and 'cloaking'. 
3. Redirects
This tactic would first display 'keyword-stuffed landing pages that would not contain any relevant content and existed solely to achieve a high ranking in search engine results.
These pages would then quickly 'redirect' the user to the intended page.
The links within those landing pages led other web pages in the same group to show a fake relationship. Black hat practitioners set up these redirects in groups to target similar and related keywords or phrases. The redirect would trigger by a mouse movement, a command, or even automatically.
4. Gateway Pages
Another tactic that Black Hat SEOs used was creating site pages called doorway or gateway pages. They made them sometimes by using software that generated 'orphaned' pages. They didnt link these orphaned pages to the rest of the website; hence no user could access them without having the actual link / URL of the page.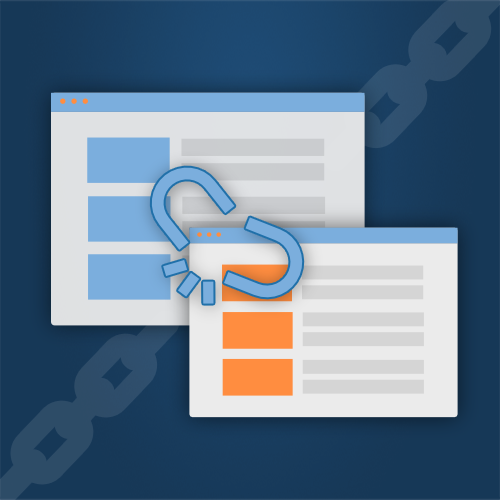 Even today, black hats design such pages primarily to serve as an entry point for a search engine to your website. The goal is to develop highly optimized pages picked up and indexed by search engines and, hopefully, rank well, directing visitors to the site.
Search engines, such as Google, typically discover new pages in one of two ways:
The crawler follows links from page to page.
Crawlers discover the URL specified in your XML sitemap.
The black hat tactics are used to hide the pages from Google crawlers. Non-navigational pages are used to display duplicated content from other sites.
What do search engine crawlers look for?
Search engines like well-designed and optimized sites that are jam-packed with quality and helpful content.
In a nutshell, if your website has the correct key phrases and keywords, excellent content, and Meta Tags, there's no need to waste time and money on doorway pages only to annoy searchers with redirection.
The point is that well-optimized sites will ultimately be discovered and appropriately indexed by search engine spiders. If your site has numerous pages, make sure you have an effective and user-friendly navigation system that allows people to reach the rest of the site.
5. Cloaking
Through cloaking, Black Hats could show a completely different set of content to a human reader than what it did to the search engine.
The goal was to deceive search engines into displaying their page. Black hats used keyword stuffing on cloaked pages to achieve a high ranking.
The Big Daddy
The Big Daddy structural remodel impacted sites that employed black hat tactics by unfairly using another site's content. With 302 redirects, it removed spam sites, and link farms stuffed with purchased keywords and phrases.
After that…
Content Quality Became A Concern
Before, ever since 2007, there weren't as many changes to Google Algorithms.
However, now things are different.
According to Search Engine Land, Google now revamps its search engine algorithms more than 500 to 60o times every year. Most of these changes are too small to come to our notice. But every once in a while, Google releases some significant updates.
Starting from 2011, the Panda and the Penguin stepped in to deal with the Black Hats' unnatural links and thin content.
6. Google Plus One & Fake Likes
The same year in 2011, Google launched its Plus One Button, which became a craze among SEOs and social network marketers. The Plus One worked wonders.
It enabled users to share content and enhance their search engine rankings based on the number (quantity) of buttons. This new feature also attracted a lot of black hats to take advantage of the situation.
   Soon, Plus One Buttons were being sold online.
    And why the hell not? When they worked so well!
More and more people now wanted to try out the new thing that could do magic and show them some overnight success in increasing their search engine rankings.
Quality Became An Indicator
Google countered this widespread abuse by checking out the +1's quality, which it did by confirming the relevance of the user who had given the +1 to a page.
The history of the user revealed a lot about their preferences and the +1 votes of that user. Google detected spamming by counting the +1's a user gave to various pages and if those pages deserved a +1. And also by the number of times, a website was getting a +1.
Moreover, Google also checked the complete user circle of people to see if they had +1 on the same site. This activity worked as a measure of the user's +1 quality.
With relevance, Google started to identify quality. And with quality, it could identify spam.
Google Wants The Internet To Reflect Real Life
Re-tweets on Twitter, the 'likes' of people on Facebook, and Google Plus One were social signals from real users and spammers to share things they wanted. All of this made social signals a powerful user-influenced element for SEO. Hence, the Black Hats had to Take Advantage!
Search Engines Are For Real People & Real life
That was history. But even today, Google fights these Black Hats.
However, the good news is that things are much better today considering that the 'Good Guys' or the 'White Hats' are more in number.
Black Hat Tactics Of Today
Some of the other well-known black hat techniques still in use include: –
7. Keyword Stuffing
It is the black hat practice of senselessly stuffing as many keywords as they can fit into your site. Users don't seem to like it. And a little added ranking ends up costing the reputation of your site.
No doubt that keywords are essential for ranking, but at the same time, we also have to maintain the quality of our content. We as bloggers need to avoid black hat SEO and make sure that the content we create is informative and has a natural feel.
This tactic is still in use, and users encounter such pages and sites now and then, even though Google can detect keyword stuffing Black Hat SEO much easier and faster now.
8. Invisible Links
As explained above, Black Hats use text and background of the same colour to make the text invisible to the visitors while visible to Google Crawlers.
Hence, from the user's point of view, these pages would appear like other pages. But if you hover your mouse over it or use the command (ctrl+a), you will see the hidden link text. Invisible link text is used to stuff keywords/characters into a page to manipulate Google algorithms.
The following are the actual reasons for using hidden link texts in SEO:
To make irrelevant keywords within those links invisible to the users but visible to Google crawlers to achieve a high rank in search results.
To make their keyword rank thinking that excessive keyword use on a webpage will help the keyword grow value and rank higher by search engines.
  Hidden Links Are A Nuisance
Hidden links are a Black Hat nuisance.
I have experienced it, and I am sure so have you. Remember those times when you were on a page, and suddenly something transported you to another page: Without being able to tell where or what link you clicked?
That was most probably a hidden link. Search engine bots or crawlers can see hidden links that humans cannot.
This black hat technique misleads and kills the overall quality of the website and destroys the user experience.
Eventually, the website stops getting any traffic.
Then came a time in 2007 when Google had to declare Jihad against these blog link farms.
Now, Google can track and penalize these pages far more quickly than before. But still, many pages that apply this black hat tactic exist.
9. Comment Spamming
In this black hat SEO tactic, irrelevant comments were posted on blogs for the sole purpose of dropping a link to the spammer's website.
Comments even today is a great way to initiate constructive discussions to build interaction and grow your network.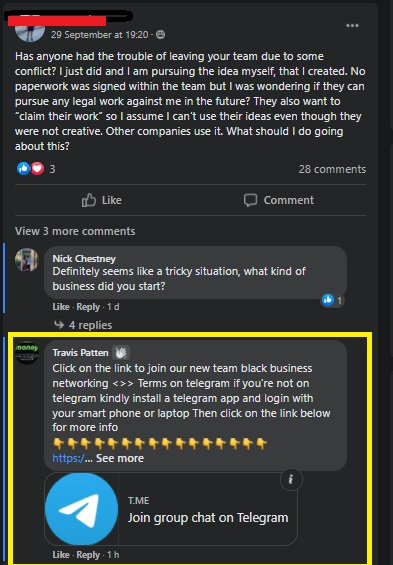 Black hats use the comment section to insert links and get organic traffic to their website. Inserting links within a comment or a reply is a normal thing and very much acceptable. However, posting irrelevant (to the blog/website) comments or responses with a link to the spammer's website goes against the rules.
10. Automatically Generated Content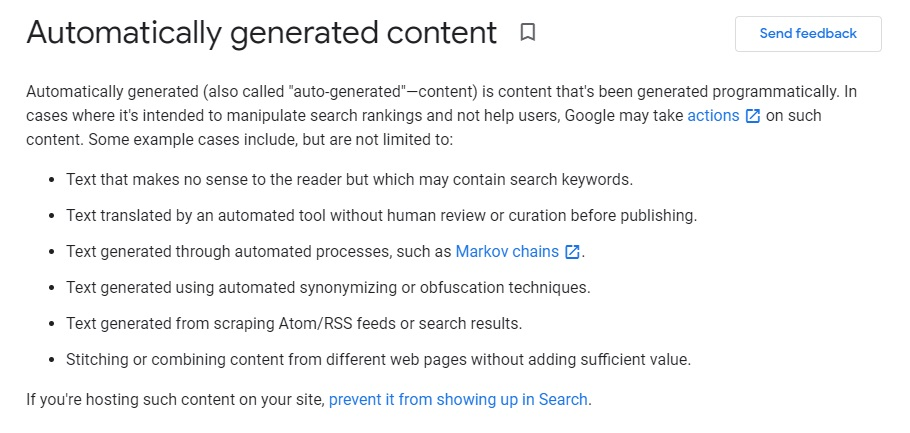 According to Google Search Central,' 'Automatically Generated Content'' is generated using computer programs, and its purpose is to fool search rankings and not to provide any value to users. 
Such content will have the following characteristics:
Text that is incomprehensible to the reader but may contain search keywords

Before publication, the text is translated by an automated tool without human review or curation..
Text generated through automated processes, such as Markov chains.
Text that has been generated using automated synonymization or obfuscation techniques.

Scraped text from Atom/RSS feeds or search results.
Stitching or combining content from different web pages without adding sufficient value.
What am I able to figure out from this?
Create content that appeals to the user as well as googles search algorithms.
When translating text or curating content using tech tools, make sure to have humans proofread it before publishing it.
Avoid generating and editing text using automated procedures. I am sure you guys can do better.
If you are using a lot of information from a single website, make sure to credit it by inserting a link inside. Better you send them an email to inform them as well as to request a backlink. If your content is excellent, they should be happy to vote with a backlink.
It is OK to take inspiration from other websites and combine their content into a more detailed blog. But also make sure that you are adding sufficient value from your end to that content.
Abusing Structured Data/Schema
Structured data allows us to change how our content is shown on search engine results pages. It is also called rich snippets or schema. They are any organic search result that includes more information and the URL, title, and description.
Is this Black-Hat trick, SEOs add incorrect info within the content's structured data that helps outshine competitors giving the content more value in page ranking results to fool search engines and users.
Awarding their product, service, or site five stars using a fake review site is one example of such.
Black hat SEO involves providing inaccurate information in structured data to fool search engines and users. For example, someone practising black hat SEO might award themselves five stars from a fake review site.
Google has now started encouraging users to report websites misusing structured data, making this manipulative marketing tactic an unsafe practice.
Grey Hat SEO
Black Hat techniques work but can end up getting your site reported and penalized. According to Vertical Rail, Grey Hat SEO are practices that are" ill-defined" and "ill-advised" by search engine published standards and can become a problem. Vertical Rail thinks that it's Black disguising as White hat SEO techniques!
However, Unamo and Webconfs say that it is a combination of Black and White Hat SEO; and they both Do Not recommend it.
"A grey hat approach is playing with fire if you're not 100% sure of what you're doing." – Unamo.
You don't want to cross the fine line between White & Black and get caught on the black side. So, avoid the grey area unless you are very, very sure of your actions.
Some [grey hat techniques that SEOs use to boost their search rankings successfully] fast are:
They buy and use expired domains that have good authority due to the quantity and quality of their backlinks. And then, they transfer the link juice from the old domain to the new one to build its authority.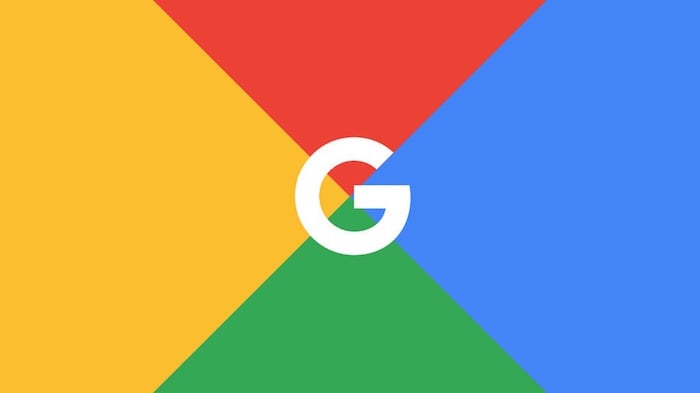 By buying paid links placement on existing, Google indexed articles or trading links from other website owners.
Through Private Blog Networks (PBNs), you can influence the authority of a page in search results by linking to it from a group of websites you control. Websites that contain original or curated content and relevant backlinks they are not considered black hat SEO techniques

By submitting their Websites to tens or hundreds of Web Directories to get free backlinks, while also manipulating the keyword anchor text for those backlinks.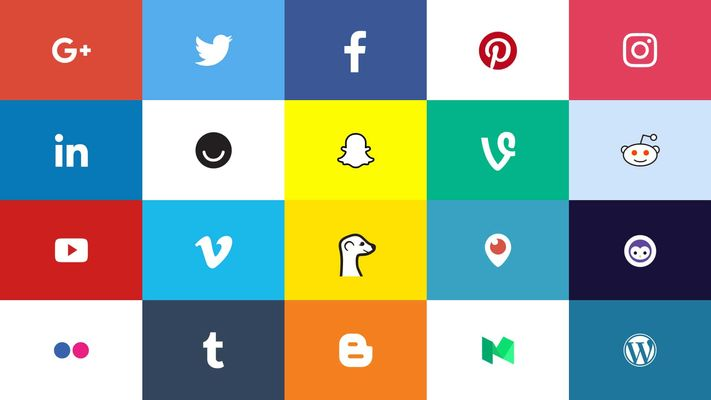 Through the creation of multiple social media accounts to artificially share their content and gain more exposure.
Reporting Black Hat SEO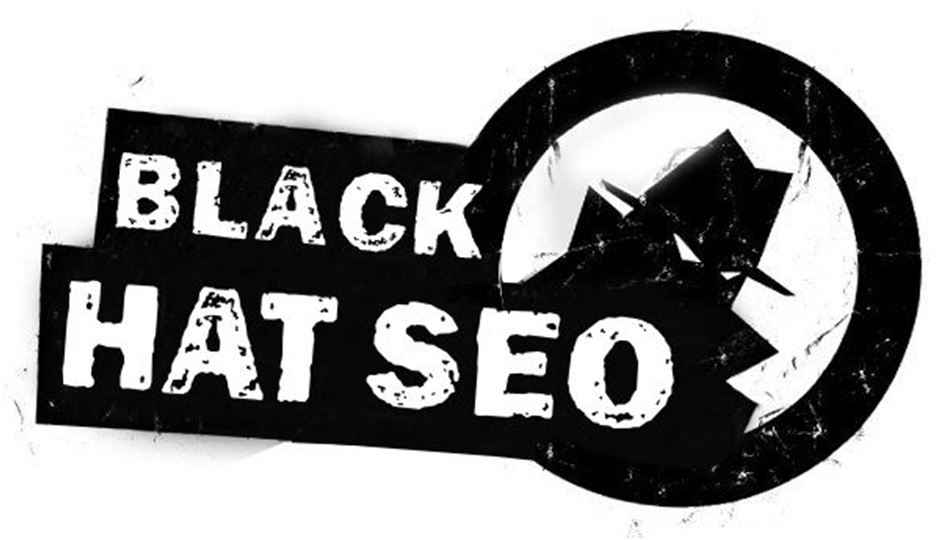 There could be reasons when you may want to report black hat SEO. Such as when:
You notice a website using one or more of the aforementioned black hat tactics.
If you experience negative SEO from low-quality spammy sites trying to link to you.
When another website misreports you.
You can do this using Google's webspam report or disavow the links or URLs of the shady pages that link to your site. Furthermore, you can also use Bing's content removal feature to report black hat SEO.
Scan your site for any black hat SEO issues using Alexa's Site Audit and On-Page SEO Checker.
Their reports will let you know if there are any concerns regarding content quality, duplicate or identical content on various sites, and sneaky redirections leading towards poor user experience.
Black Hat | Grey Hat | White Hat SEO
A Recap

Black hat SEO may appear to be a simple method to trick the system and improve your search ranks. However, it is an unethical technique that may permanently harm your brand's search exposure and trust. Keyword stuffing, irrelevant keywords in site content & posts, and invisible text are examples of black hat methods: gateway pages, sneaky redirects, and content automation.
These practices can eventually get your website banned on Google, and it is best to avoid them.
On the other hand, Grey Hat tactics are pretty effective but very risky, and you should not try them unless you are very sure of what you are doing.
In conclusion, the white hat SEO tactics take the prize when it comes to modern content marketing and SEO. We are all aware that the web is highly competitive; hence, instead of trying to beat the system, it is best to work with it and invest in the long-term viability of your site.
Points and Advice to Consider Regarding Black Hat Strategies
If you want to establish a brand and reputation, concentrate on creating content that your audience will like and learn. Make sure you optimize all aspects of your website, such as constructing high-quality and creating authoritative connections.
Unless you are damn sure that you can outsmart Google (considering that it employs some of the best brains and technologies in the world), there is no point in even trying.
Some examples of White Hat tactics include using keywords, back-linking, link building, and writing content that focuses on relevancy, organic ranking, and audience engagement.
Bottomline – Avoid Black Hat SEO
Remember that knowing what black hat techniques are is essential to avoiding unethical practises. It helps to know what black hat SEOs do and their methods to avoid getting fined.
Like anything in life, taking shortcuts to get you where you want to be right now is often the path to failure. Great SEO, creating high-quality content, and a well-planned business with a monetization strategy will give your site a competitive edge over your competitors.
Also, a large budget, if possible!
So, I strongly advise you to read my [white hat SEO strategy] essay to learn why you and other web admins should follow Google's webmaster guidelines for search engine optimization.