Playing video games has always been, about fulfilling a fantasy; where we enter virtual worlds in open-world gameplay to battle evil, slay monsters, collect delightful possessions, or engage in online combat. For instance, in a game like GTA, we are able to do everything that we cannot in real life.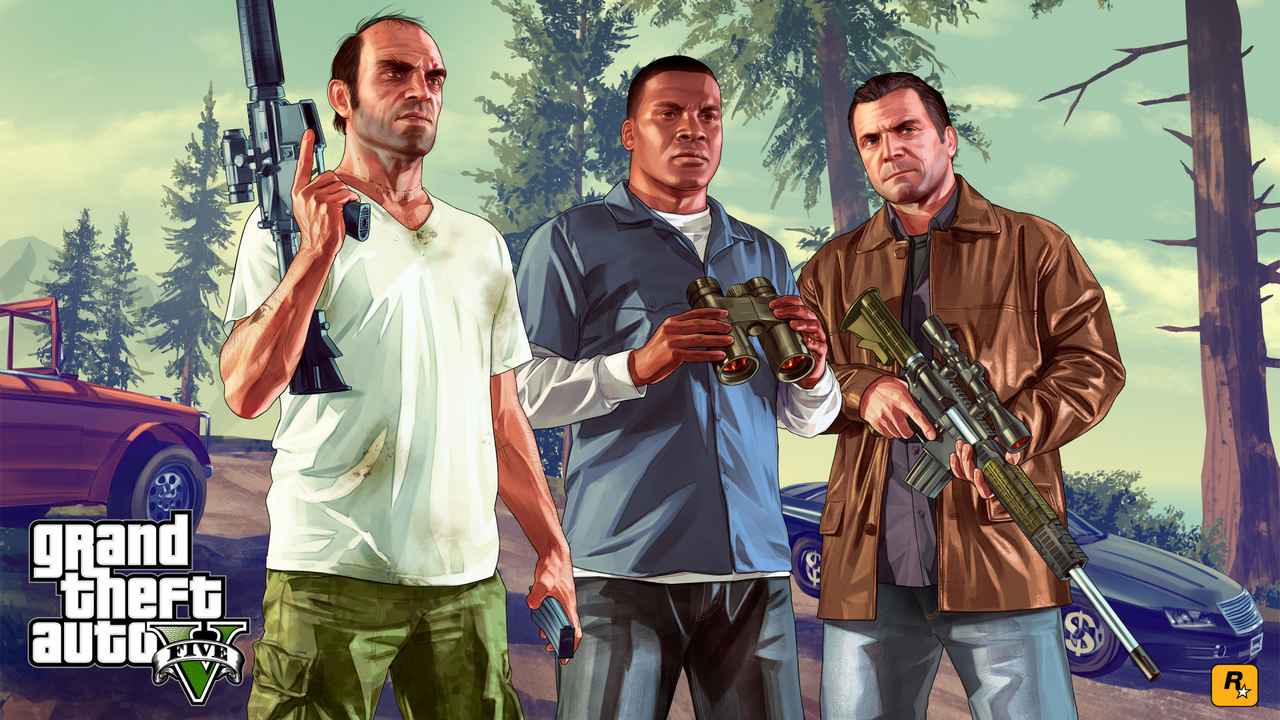 This reality is what makes crime (theme) games so famous, as crime isn't something you would ideally try in real life.
Besides, it's just okay to be a badass at times in this not-so-good world, but only virtually.
We all fell in love with Grand Theft Auto San Andreas, which was the first game in the GTA series; set in a huge open-world environment, released in October 2004.
And today, after almost eighteen years, we all anxiously wait to hear about the most awaited release of Grand Theft Auto 6; however, till now, there is no solid news from Rockstar Games about its release.
According to the leading digital publisher, PC Gamer, the release date of Grand Theft Auto 6 is unknown; however, according to sources, 2004-2005 could be the year of its release. This gives us some time to try out other games like Grand Theft Auto.
Here is a list that I have compiled of some of the best games in the open-world crime genre that any GTA games fan would love playing.
1) Red Dead Redemption 1
2) Red Dead Redemption 2
3) Mafia 2
4) Sleeping Dogs
5) Saints Row the Third
6) Just Cause 3
7) LA Noire
(Note: This blog post contains affiliate links and may earn us a small commission at no additional cost to you. We only recommend products that we believe will significantly value our audience)
In this list of top games like GTA let's start with…
Red Dead Redemption 1 & 2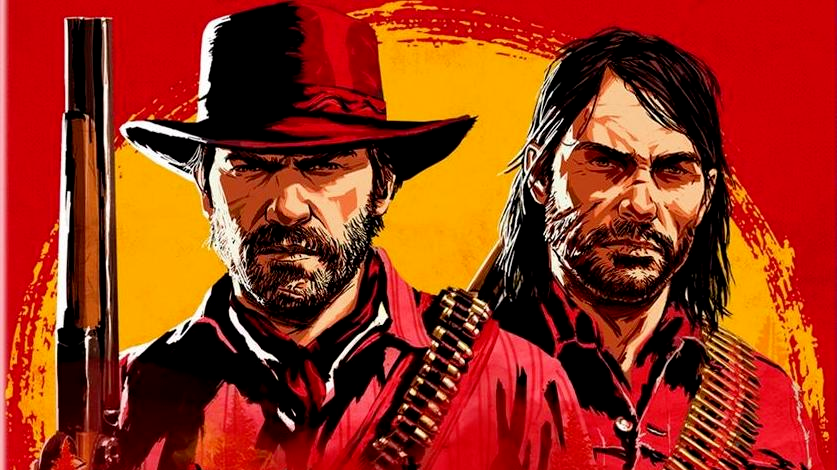 Now, in the gaming world, who can come up with a game that is as good as the Grand Theft Auto series?
The same people who created the Grand Theft Auto series; Rockstar Games.
For Red Dead Redemption, these creators went several extra miles to give us the taste of the vast open-world Wild West setting.
Red Dead Redemption 1 & 2 showed us a thing or two about being an outlaw. Part one of this series was great; then Rockstar Games delivered a more than worthy prequel; Red Dead Redemption 2.
Let's talk about…
1) Red Dead Redemption 1
The game was released in 2010 for PlayStation 3 and Xbox 360.
It's set in 1911, during the end times of the American Old West and the Mexican Revolution.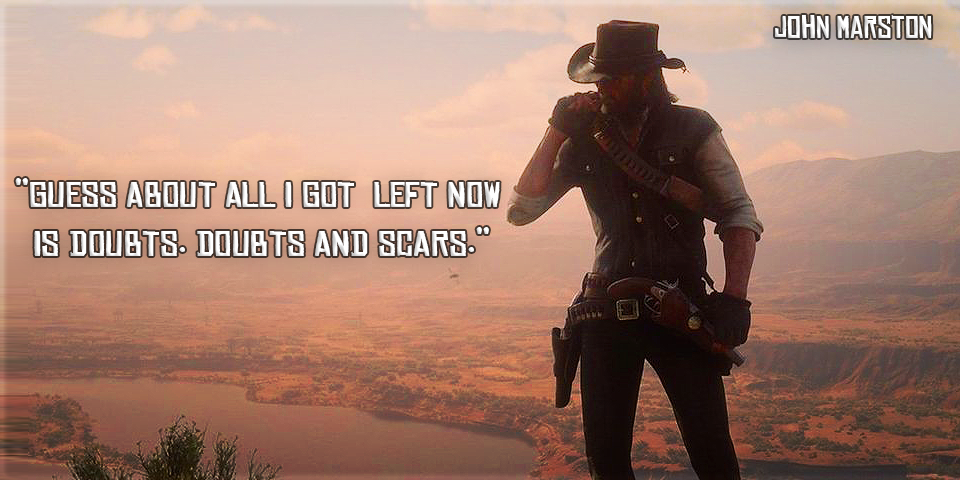 In the story, the Bureau of Investigation has kidnapped the family of an ex outlaw named John Marston; the character you will be playing as.
For his family's return, John sets out to hunt down the existing members of his former gang. And in his journey, he achieves closure and redemption for his dark past.
You would love the kind of action and the huge open-world environment this game offers. There are horses and buggies instead of cars, but it is no doubt a great GTA alternative; with an excellent open-world environment to explore on horseback.
Even the side missions are great and fun to play; surely a game you would love and can finish at your own pace
BUY NOW: Red Dead Redemption 1 For PS3 | Xbox One | Xbox 360
2) Red Dead Redemption 2
Certainly, one of the greatest western games to play on PC; Red Dead Redemption 2 was released for PlayStation 4 and Xbox One in October 2018, and for Microsoft Windows in November 2019.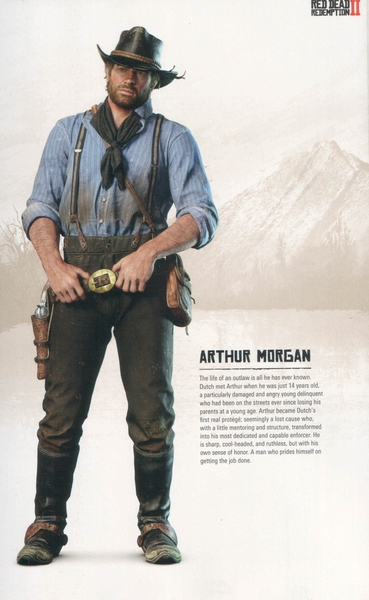 Its story follows a gang member of the infamous Van der Linde gang named Arthur Morgan. The game is set in the year 1899, in the dying years of the American Old West, outlaws, and gunslingers.
RDR 2 features several characters returning from the first part; RDR 1.
It also features a younger and cruder John Marston, his family, and fellow gang members Dutch van der Linde, Bill Williamson, and Javier Escuella.
The best thing is that once you complete the main story of RDR 2, you will be able to play as John Marston; from the original game during the whole length of the epilogue; as well as for all the post-game content; a guaranteed enjoyable experience.
BUY NOW: Red Dead Redemption 2 For PS4 | Xbox One
3) MAFIA 2
Surely the best game in the Mafia franchise series. If you haven't played Mafia 1 (released in August 2002), I recommend you start playing that first.
Mafia 2 was released in August 2010 for Microsoft Windows, PlayStation 3, and Xbox 360.
The story is set within a fictional city between the mid-1940s and 1951.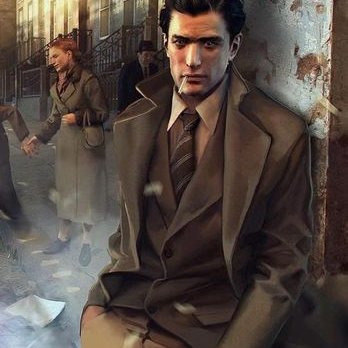 Vito Scaletta is the protagonist who is a soldier and has just returned from battle.
Then, unintentionally, while trying to pay off his father's debt and do some good for himself, he becomes a mobster.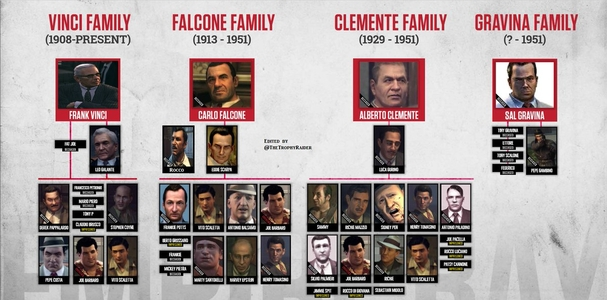 The game focuses on Vito, who gets caught up in the power struggle of some of the Mafia's top families; the Falcone family, Vinci family, and Clemente family—a Chinese Triad outfit, the Irish Mob, and several street gangs full of bad guys.
There are 44 different vehicles you can drive; plus 12 more that you get as a bonus. Your car can run out of fuel, get body damage, and explode.
Weapons are great too, asyou get to use one-handed semi .45 caliber pistols and revolvers like Magnum; two-handed machine guns such as round barrel Thompson 1928 as well as the M1A1.
Plus there are 12 gauge shotguns, K98 & M1 Garand rifles, and thrown explosives like Molotov and Grenades.
The whole storyline is brilliantly constructed, with plenty of blood-rushing moments that will keep you hooked on and asking for more.
4) Sleeping Dogs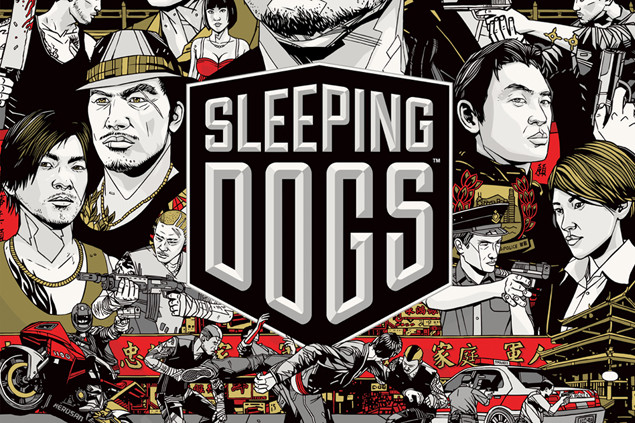 United Front Games and Square Enix London Studios teamed up to bring you an open world action-adventure game Sleeping Dogs that was originally released for PlayStation 3, Xbox 360, and Windows in 2012.
It is surely one of the best and the most underrated open-world game to hit the market.
Set in the hustle and bustle of one of the world's most densely populated locations in modern-day Hong Kong.
In this great game, you play the character of Wei Shen an undercover Chinese-American undercover cop who is on an assignment to infiltrate the Sun On Yee Triad organization.
It won't be easy to convince the triads that you are one of them.
In the game, you will experience the darker side of Hong Kong. There is no doubt that United Front has done a great job in making Hong Kong look and feel authentic.
The city comes forth for being the most heavily populated place on the planet and the creators of the game have done a great job in creating that feel.
75 Vehicles To Choose From
You will love the vehicles as there are 75 different that you can choose from; the list includes cars, bikes, and even boats.
You can smash other cars off the road in road rage or leap from one vehicle to another; while both are in motion.
The John Woo-inspired gunplay will allow you to perform a lot of action and crazy moves.
There is good melee combat too where you can bash your enemy's head on the body of a car and then throw him in the boot.
Or make a car flip in the air by shooting at its front tire and once in the air shoot at the gas tank to send the car sky high.
There is so much you can do in the game plus the action sequences and cinematics are just great!!
5) Saints Row The Third
Developed by Volition and published by THQ Saints Row The Third is one of the best games that I have ever played and ended more than two times.
It is a badass open-world gangster game like GTA that was released on November 15th, 2011; for Microsoft Windows, PlayStation 3, and Xbox 360.
SR III is set in Steelport a fictional city (based on New York City) and continues the story of the 3rd Street Saints.
Your role is of the gang leader, who can be fully customized and given any body size, skin tone, hairstyle, and even tattoos and scars.
The game starts five years after the events of SR II;  the Saints have grown from being a street gang to a larger-than-life brand in the consumer and media empire; with many of the gang's members have become pop culture icons and celebrities.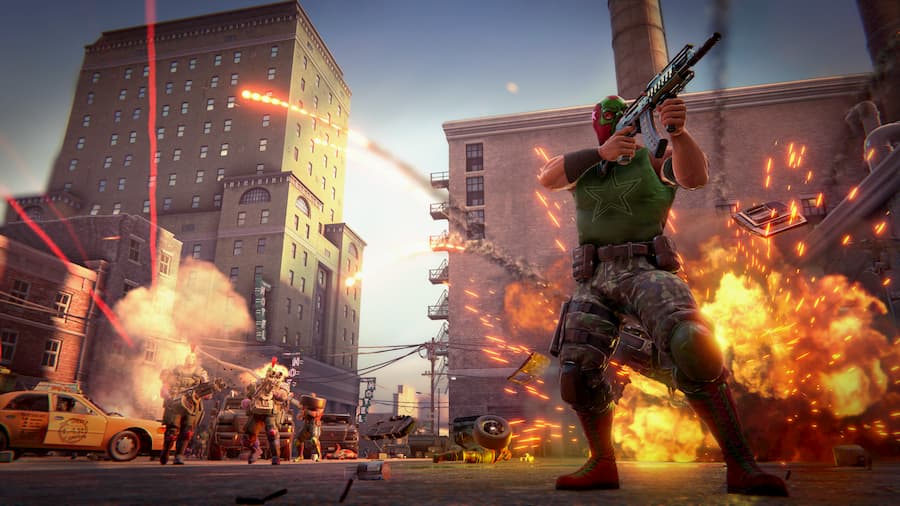 In this part, the Saints fight against three gangs: the Morningstar, Luchadores, and Deckers, together known as the Syndicate.
The syndicate demands most of their profit in exchange for their lives.
To make matters worse, the Special Tactical Anti-Gang unit (STAG) is summoned by the government to finish both organizations.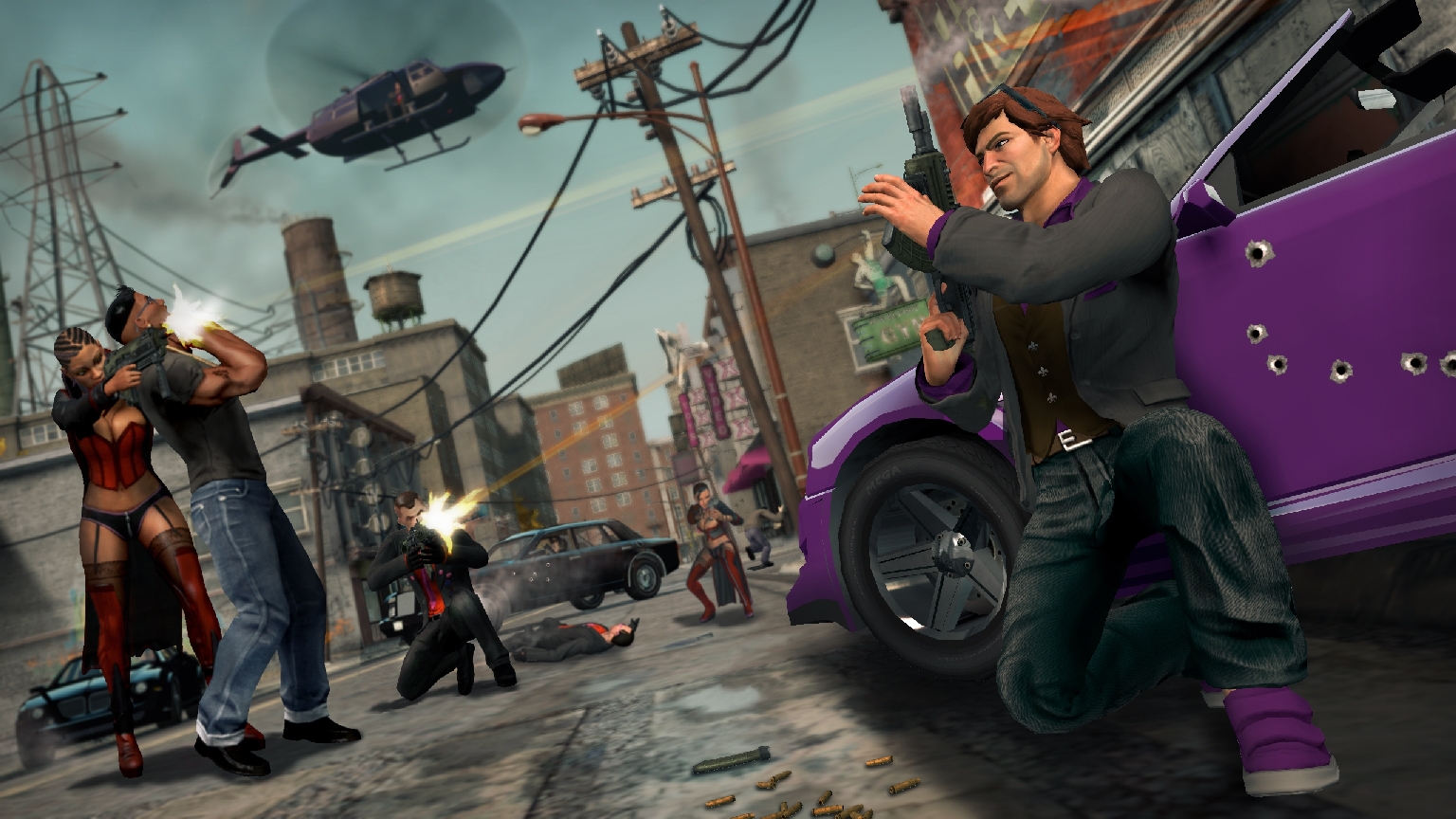 Story Altering Gameplay
The open-world gameplay of Saints Row The Third was the first of its kind; it was the first game in its series to have a three-gang structure that allows players to make story-altering decisions.
There is a lot of action with cars and guns.
Plus there are planes and helicopters that you can fly also.
The music and soundtracks are just awesome. Expect to hear some very famous numbers like 'Return of the Mack' the hard-hitting R&B track from Mark Morrison.
In the very last mission of the game while saving an integral crew member my favorite track plays 'Holding Out For a Hero' by Bonnie Tyler.
After experiencing this mission with this music for the first time I understood how well music can build tension and genuinely enhance excitement levels.
One of the best and most memorable gaming experiences of my life that you should not miss out on.
6) Just Cause 3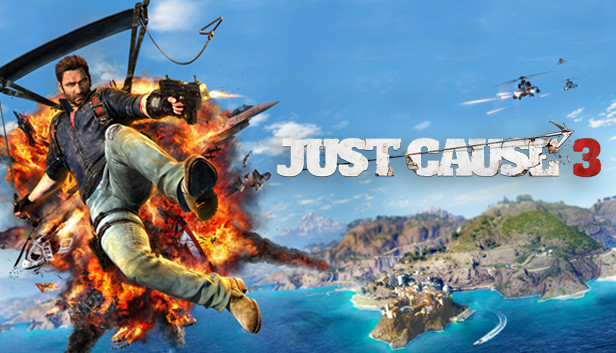 Jumping from planes and mountain peaks; opening the parachute and then maneuvering your way using the grappling hook.
Destroying military bases and bringing down tall statues of governing dictators – That defines Just Cause!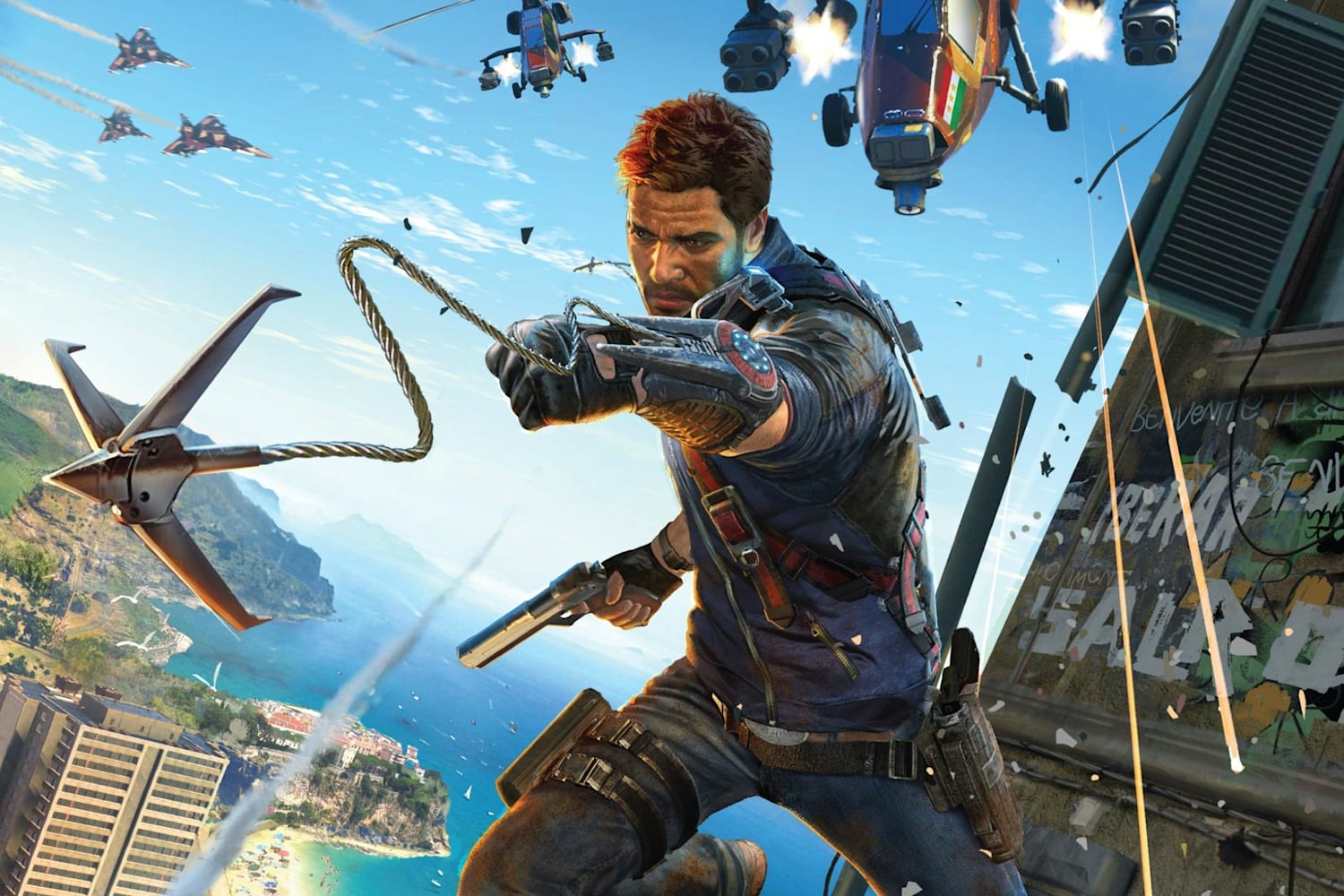 Developed by Avalanche Studios and published by Square Enix's European subsidiary, Just Cause 3, released worldwide in December 2015, for Microsoft Windows, PlayStation 4, and Xbox One. This game is another masterpiece in the game series that guarantees an adrenaline rush.
You play the protagonist Rico Rodriguez who has returned to Medici (a fictional Mediterranean island country), his homeland.
Medici is under the control of dictator General Sebastiano Di Ravello and Rico wants to change that.
Wishing to restore freedom to his countrymen, Rico is determined to overthrow Di Ravello and his self-titled militia, the DRM.
In this part, Rico has a new wingsuit, that he is permanently equipped with.
The wingsuit allows him to glide across more quickly and on reaching the ground in his wingsuit, Rico can use the grappling hook along with the parachute to draw himself up again.
Enjoy a wide range of weapons, like shotguns, assault rifles, RPGs, and missile launchers.
Move around in vehicles, like fighter aircraft, planes, ships, and exotic cars which are not only customizable but can also be used as weapons.
Just destroy your enemies in this action-packed open-world experience!!
7) LA NOIRE
Developed by Team Bondi and published by Rockstar Games LA Noire was the first video game honored as an official selection at the Tribeca Film Festival.
The game was released for the PlayStation 3 and Xbox 360 consoles in May 2011, and for Microsoft Windows in November; an enhanced version was released for Nintendo Switch, PlayStation 4, and Xbox One in November 2017.
LA Noire is a detective action-adventure game set in mid 40's Los Angeles.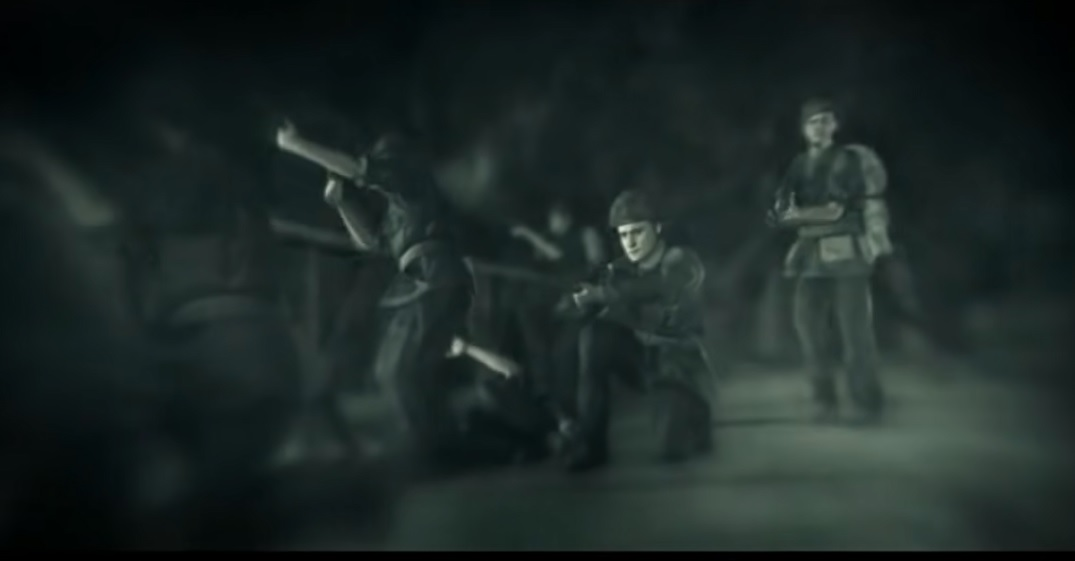 The entire story revolves around the character Detective Cole Phelps who is a World War II veteran; who now rises among the ranks of the LAPD as he solves cases from five different divisions; such as patrol, traffic, homicide, vice, and arson.
LA Noire with a captivating storyline became a breakthrough game for its facial expressions animation capture technology.
The developers have done a fantastic job of virtually creating Los Angeles from a particular time in history.
However, it is probably the most misunderstood open-world game that almost revolutionized the Video Game Industry.
People need to understand that it is different from GTA in the way that in GTA you play as a criminal whereas in LA Noire you are a cop.
Hence, your role requires that you act like a cop and solve crime rather than cause it. Don't run people down in your car or start a gun battle by randomly shooting at other cops.
You will get to drive many 2 door and four-door cars plus even some sports vehicles like Cadillac V16 Convertible, Lincoln Model K Convertible Roadster, and Oldsmobile S98 Convertible.
The weapons you get to play with will be pistols and sidearms, submachine guns, shotguns, rifles, and even a crazy thing like a flame thrower.
Other Games In Open World Category
There are many other super awesome open-world games but for one or more reasons they do not make the list of games like GTA.
GTA games that made GTA famous were all action-packed crime based open-world third-person RPG games.
Other open-world games come in different categories. Instead of 'crime' if you would like to play a mystery-based open-world third-person RPG then do check out the Assasins Creed Series.
If you are more into combat and would like to check out a crime-based beat-em-up third-person RPG with fewer guns and more fistfights then check out YAKUZA KIWAMI 1 & 2.
BUY YAKUZA KIWAMI
Part 1: PS4 | PS4 Standard Ed | PS4 Steelbook Ed
Part 2:PS4 | PS4 Standard Ed | PS4 Steelbook Ed
Buy Yakuza-Like A Dragon: PS4 | PS4 Day Ichi Ed |PS4 Day Ichi Steelbook Ed | PS5
Get Yakuza-Like A Dragon: Tips & Tricks
And if you want to control the whole world with your cell phone and become a tech vigilante in an open-world third-person RPG then you must try Watch Dogs 1 & 2.
BUY Watch Dogs
Part 1: PC | PS3 | PS4 | Xbox One | Xbox 360 |
Part 2: PC Online Game Code| PC Delux Ed Online Game Code | PS4 | Xbox One Delux Ed Digital Code
Watch Dogs Legion: PS4 Standard Ed | Xbox One Standard Ed |Xbox One Gold Steelbook Ed